Estimated read time: 2-3 minutes
This archived news story is available only for your personal, non-commercial use. Information in the story may be outdated or superseded by additional information. Reading or replaying the story in its archived form does not constitute a republication of the story.
If you think you have an interesting "Today's Woman" topic, you can contact Candice Madsen at cmadsen@ksl.com. OGDEN -- A beloved social worker at McKay-Dee Hospital recently retired after 26 years. Sharon Lundell was no ordinary hospital employee. She has overcome many of her own health challenges to inspire everyone around her.
Lundell has a gift for drawing smiles out of people, and in a hospital that isn't always easy.
Co-worker Julie Marshall said, "You always knew her heart was in everything she did, and her to get around with her limitations and to accomplish all she did is amazing."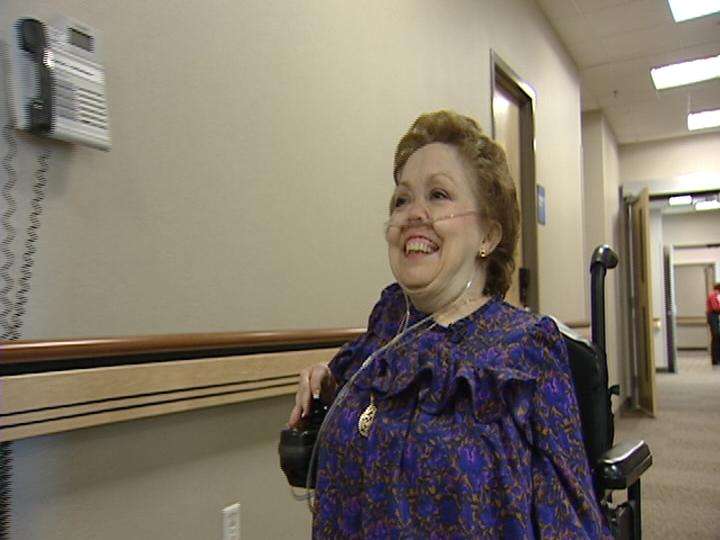 Sharon was born with a form of dwarfism and is confined to a wheelchair. Doctors didn't expect her to live, but her spirit has always been stronger than her body. "I always liked to look at the things I could do," she said. "And there were always more things I could do than I couldn't do."
What Sharon did at the hospital was counsel patients and their families during some of their greatest times of need. Co-worker Oscar Zavala recalled, "She was right at the bedside all the time. She was always holding their hand. She's great with patients. There's nobody like her."
Lundell said, "I found that they always seemed to say, 'Hey, you know what this is about, you know what's going on or you understand me.'"
During her 26 year career, Sharon also ran head injury and stroke support groups.
Co-worker Julie Hobbs said, "We could call Sharon on the phone and within minutes, she'd be here, and you could hear her coming down the hall, and you'd think, 'Oh good, Sharon's here. She's going to take care of everything.'"
Sharon's capabilities are now legendary, but there was one gift she kept hidden. Sharon is also a talented artist, but a lot of her co-workers didn't realize that until after she retired and donated one of her paintings to the hospital.
Sharon said, "When they are bigger than me, I have to turn them upside down and sideways to paint." With her paintings, as in life, Sharon has always been able to figure out how to work around obstacles. "I don't think she realizes what an asset she was to our floor and to all of us," said Marshall.
"I just try to do my best and make sure every day you live that it was worthwhile to live that day," Sharon said. And no doubt Sharon will make all the days of her next adventure just as worthwhile.
×
Most recent Utah stories