Estimated read time: 2-3 minutes
This archived news story is available only for your personal, non-commercial use. Information in the story may be outdated or superseded by additional information. Reading or replaying the story in its archived form does not constitute a republication of the story.
SALT LAKE CITY -- Four states are now asking drivers not to smile when they pose for their driver license picture. Though Utah isn't one of them, the state does have a few rules.
On Thursday, we met Christina Lynn at the DMV, and she was all smiles when it was time to say cheese. She tried one photo without smiling but ended up picking the one where she was smiling.
"It makes me look more personable and less than a felon, I guess," Lynn laughed. But if she lived in Arkansas, Virginia, Nevada or Indiana, she would not be allowed to smile.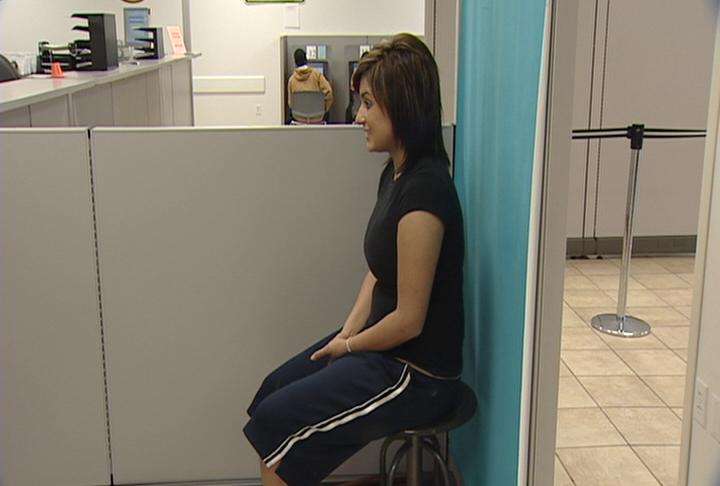 "It's due to the facial reorganization program," explained John Holt, with the Department of Motor Vehicles.
Holt says the new "no smile" policy in those states is to deter fraud. "It's similar to a finger print. They'll be able to take your photo, and they can take points off your picture and determine who you are a lot easier," he said.
He continued, "For most people it's not a big deal. It goes in the wallet. How many times do you show your license anymore?"
Though Utah is not one of the states now banning smiling, there are a couple of rules in taking a driver license picture in the state:
You can't make a goofy face in the picture
Your eyes, nose and at least one ear must be visible in the picture
You cannot wear a hat or sunglasses in the picture
Neither posed a problem for Lynn. Shey's just glad she could show her pearly whites. "I'm always smiling. I figure if I get pulled over, I'm going to be smiling anyway!" she said.
------
Story compiled with contributions from Amanda Butterfield and Paul Nelson.
×
Most recent Utah stories