Estimated read time: 3-4 minutes
This archived news story is available only for your personal, non-commercial use. Information in the story may be outdated or superseded by additional information. Reading or replaying the story in its archived form does not constitute a republication of the story.
SALT LAKE CITY -- Investors claim they lost their shirts, but a Utah man accused of a million dollar fraud scheme told KSL Wednesday he's the victim.
Rick Koerber is accused promising big returns to people willing to participate in his real estate investment business, but when state investigators started to look into the pitch, it appears some elected officials intervened on Koerber's behalf.
Investors Jim and Dianne Smart's dream of an early retirement has become a financial nightmare. Back in 2007, they heard a pitch for a real estate investment plan that seemed to be sweeping Utah: "Equity Milling."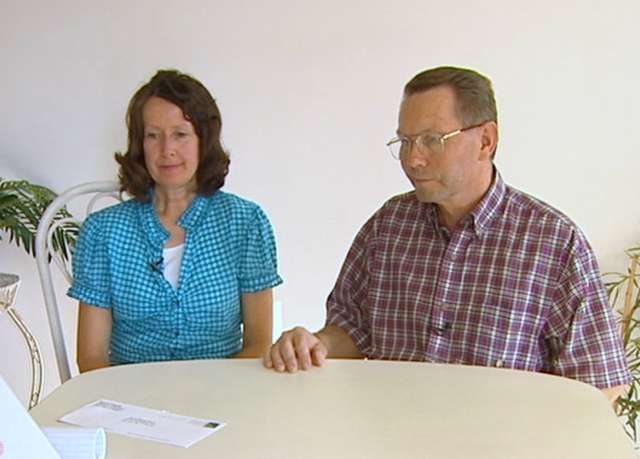 "The idea is to take all the money you can out of your home and make it work for you," Jim explained.
The couple says they were encouraged to take nearly $240,000 out of their home, and those funds would be invested in one of Koerber's companies, Franklin Squires. In return, they'd receive monthly interest payments of about $7,000. But after 10-months, the payments stopped.
Now the couple claims the money is gone. "The way we got it is by taking all of the equity out of our home, because our home was paid for," Dianne said.
The couple won a lawsuit against the salesman who pitched Koerber's investment plan. Our search of court records revealed that Koerber himself has faced civil lawsuits from other investors who claim to be out hundreds of thousands of dollars.
State investigators caught wind of the pitch and have since pursued criminal charges against several people linked to Koerber's companies, but when it came to investigating Koerber, the heat was on.
KSL 5 News has obtained minutes of a meeting where two state lawmakers requested an audit of the Utah Division of Securities, which was investigating Koerber. Rep. Carl Wimmer "identified concerns involving a friend -- Rick Koerber." He accused the division of "abusing its power" by investigating Koerber's real estate deals as a "ponzi scheme."
Wednesday, Wimmer denied he was friends with Koerber or that the audit represented an intervention in a state investigation.
"Never, not one time, did I talk to anyone in the State Department of Commerce asking them to intervene or stop an investigation. I fully support this investigation, 100 percent. And I reassert if he is guilty, he should pay the full penalty and the full price," Wimmer said.
But Wimmer says, at Koerber's request, he did arrange meetings with then House Speaker Greg Curtis and Utah's top law enforcement officer, Attorney General Mark Shurtleff.
"He asked to be able to meet the attorney general, and I was able to facilitate that. He asked if he could meet with other representatives, and I facilitated that. I would do that for any citizen under any circumstance, until they're found guilty," Wimmer said.
E-mails to former Speaker Curtis were not returned, but Koerber himself recounted to KSL what was said in his meeting with Shurtleff. "He said, 'Look, Rick, I'm interested in justice.' He said, 'If you've broken the law, you're going to pay a price, but if you haven't broken the law, the Attorney General's Office isn't interested in rubber stamping anybody's witch hunt,'" Koerber said.
Shurtleff declined an interview request, but his spokesman says, "They had breakfast. The Attorney General heard this guy complain, and that was the end of it."
The spokesman admitted the Attorney General's Office did ask the Utah Division of Securities for more information, but he says, quote: "We didn't get any."
Koerber declined to address specific allegations, but says he's a victim of overzealous state and federal investigators and will be vindicated.
"I think the narrative they're trying to spin is ridiculous. I don't know why they're trying to try it in the media. They spent more time with their press release than their indictment, if you read it. I look forward to my day in court," Koerber said.
In the end, it was the federal government, not the state, that filed charges against Koerber.
E-mail: jdaley@ksl.com
×
Related Stories