Estimated read time: 3-4 minutes
This archived news story is available only for your personal, non-commercial use. Information in the story may be outdated or superseded by additional information. Reading or replaying the story in its archived form does not constitute a republication of the story.
SALT LAKE CITY -- President Barack Obama has nominated federal judge Sonia Sotomayor for the U.S. Supreme Court. If confirmed, the 54-year-old judge would be the first Hispanic U.S. Supreme Court justice.
Utah Sen. Orrin Hatch is on the committee that will oversee Justice Sotomayor's confirmation process. Tuesday, he expressed a few concerns about the pick.
Sen. Hatch has known Judge Sonia Sotomayor for many years. He is complimentary but cautious. He said, "She's a very strong-minded person and has strong academic background; some of her decisions we're quite concerned about."
Related:
He also says he and other Republican senators have questions about how Sotomayor perceives her role on the bench; in particular, a statement she made in 2005, currently on YouTube. She said, "Courts of Appeal is where policy is made."
That statement has undermined an otherwise positive reaction to her nomination from both Republicans and Democrats.
In a statement, Mitt Romney called the nomination troubling. He said, "Her public statements make it clear she has an expansive view of the role of the judiciary.
"Historically, the Court is where judges interpret the Constitution and apply the law. It should never be the place "where policy is made," as Judge Sotomayor has said. Like any nominee, she deserves a fair and thorough hearing. What the American public deserves is a judge who will put the law above her own personal political philosophy."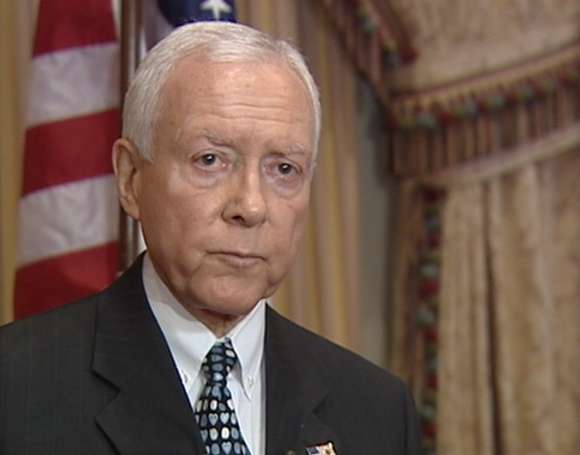 During confirmation hearings, probably late this summer, Judge Sotomayor will be questioned on her ability, her integrity and her judicial knowledge.
What Republicans do not want is a Supreme Court justice who is inclined to dabble in public policy, like what Hatch calls a 'super-legislator.'
Hatch said, "We're concerned that any nominee to the Supreme Court will be a person who will be open to all people and will be an interpreter of the laws and not a person who makes laws, and someone who does not substitute personal policy preferences or politics or feelings, which have been mentioned in this nomination, for what the law really is."
Related:
Utah Attorney General Mark Shurtleff said, "I'm sure Senator Hatch, in particular, will ask really hard questions about whether she's suited to the court, but again, it's kind of a history day for a Latino (SIC)woman to be nominated."
Sen. Hatch will be on the front lines of the confirmation process as a ranking member of the Senate Judiciary Committee. He says those hearings will probably occur late in the summer because of all the work that needs to be done to prepare for the hearings.
He said," We have to look at the decisions of that person, the speeches of that person, the writings of that person and, of course, the judicial philosophy of that person."
Sotomayor has been through the process as a federal judge and as a judge on the Court of Appeals. She was first nominated by President George Herbert Walker Bush in 1992. Hatch said it was part of a bipartisan agreement at the time, not a direct pick. That means, politically, confirmation is not a sure thing.
------
Story compiled with contributions from Richard Piatt and Mary Richards.
×
Most recent Utah stories