Estimated read time: 2-3 minutes
This archived news story is available only for your personal, non-commercial use. Information in the story may be outdated or superseded by additional information. Reading or replaying the story in its archived form does not constitute a republication of the story.
SALT LAKE CITY -- They're big, thirsty gas guzzlers, reputed to be an enemy of the environment, but that bad rap may be about to change. A Utah company hopes to drive the Hummer into green territory.
On Wednesday, they showed off their concept on Capitol Hill in Washington.
Would you believe a gas guzzler like this could get 100 miles to the gallon or more? They unveiled it at a Detroit auto show a few weeks ago. It seemed to impress Hummer-lover Gov. Arnold Schwarzenegger.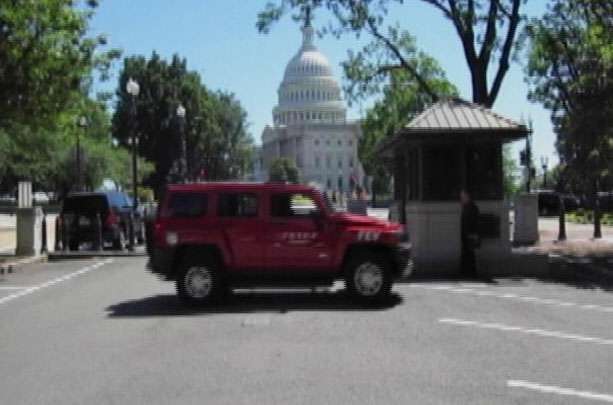 Then Utah's Raser Technologies took their pitch to Wall Street. The Provo company is angling to become a major player in the floundering car business with a next-generation vehicle. Brent Cook, CEO of Raser Technologies, said, "We believe what we've done with the electric Hummer is exactly that: it's the car of the future."
The electrical system and software were developed in Utah. They targeted the Hummer because of its bad reputation. Cook said they took the worst environmental offender to prove they could sober up a gas guzzler.
The heart of the system is the drive-controller, an on-board computer that sends signals to the electric motor that drives the wheels, as well as to a gas generator that keeps the batteries recharged.
In long-distance driving, the gas engine might kick in only 15 minutes every couple of hours. If you plug it in overnight and drive less than 40 miles a day, Raser says you'll never need gas.
Raser claims power and torque are competitive, so the technology could penetrate deeply into the big vehicle market, the kind Americans like to buy. Cook explained, "When they're able to get the vehicles they want with the efficiency they want, that's when you really start making a difference."
Raser is part of a company bidding to buy Hummer from General Motors. They were in Washington because they have a political pitch too; they want federal subsidies to retool the Hummer factories.
E-mail: hollenhorst@ksl.com
×
Related stories
Most recent Utah stories