Estimated read time: 2-3 minutes
This archived news story is available only for your personal, non-commercial use. Information in the story may be outdated or superseded by additional information. Reading or replaying the story in its archived form does not constitute a republication of the story.
WEST VALLEY CITY -- A 21-year-old man from West Valley City has become Utah's first swine flu fatality. The Utah case now raises the national death toll to nine.
This H1N1 virus is nowhere close, nationally, to what the usual influenza claims every year: Nine deaths is still a far cry from the 30,000-plus deaths from seasonal influenza each year.
Unfortunately, influenza stats are little consolation for the family of Marcos Sanchez. They gathered in a courtyard outside their apartment Wednesday afternoon, stunned, in disbelief and full of apprehension.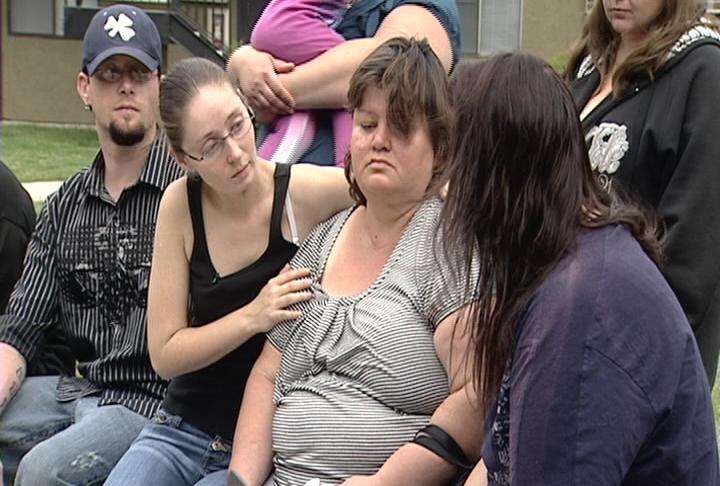 "Personally, I just got over bronchitis and pneumonia, and my daughter is starting to get sick," said Rae Ellis, Marcos' sister.
Marcos' mother made the difficult decision early Wednesday morning to let her critically ill son pass away. "I knew I had to do it because he was passing away slowly anyways, and I didn't want him to suffer anymore," Christina Huitron said.
The Salt Lake Valley Health Department says a chronic respiratory condition may have put Marcos at greater risk. Because of his past history, there may have been some confusion with symptoms when he first appeared at Pioneer Valley Hospital, where he was treated and sent back home.
"He went in Friday night. He was sick, coughing up blood. They said he was just fine. They sent him home. He went back in on Saturday because he was coughing up even more blood," Marcos' sister Deseree Nielson said.
Marcos was later transferred to University Medical Center, where Influenza A H1N1 was confirmed.
Related:
In a statement Wednesday night, Pioneer Valley Hospital said: "In respect to the treatment of any patient with suspected novel H1N1 virus, we can confirm that all established CDC guidelines are followed during their course of treatment."
Family members say Marcos had not traveled anywhere, nor had he been around anyone they were aware of who might have had the influenza A H1N1 virus.
Dr. David Sundwall, executive director of the Utah Department of Health, says though this death is tragic, it was not unexpected for the way H1N1 is behaving in young people across the country, especially those with high-risk markers.
"The deaths that have been divulged in other states all have had co-morbid situations -- morbidly obese, respiratory illness, diabetes, pregnancy," Sundwall explained. [CLICK HERE to view KSL's full interview with Dr. Sundwall]
Other family members have been sick, most likely with other viruses, but they'll be tested just in case. Marcos' mother is currently being treated for bacterial pneumonia.
Despite Marcos' death, H1N1 for now is still considered mild. Most people who get this influenza recover in five to seven days.
E-mail: eyeates@ksl.com
×
Most recent Utah stories