Estimated read time: 2-3 minutes
This archived news story is available only for your personal, non-commercial use. Information in the story may be outdated or superseded by additional information. Reading or replaying the story in its archived form does not constitute a republication of the story.
SALT LAKE CITY -- In Monday's press conference, Gov. Jon Huntsman spoke about the last week as one that has changed his family life. Along with the governor, a huge challenge lies ahead for the first lady and the children as they make plans to move to China.
The Huntsman children range in age from 24 to 4. They will not all be moving to Beijing to live full time with their parents. The governor calls this "an emotional roller coaster. He also spoke of sleepless nights, and we saw tears in Mary Kaye Huntsman's eyes at the news conference.
This family has had experience with moving -- into the Governor's Mansion, to Singapore when the governor was ambassador there, and to the Washington, D.C. area in when he was a U.S. trade representative to Asia.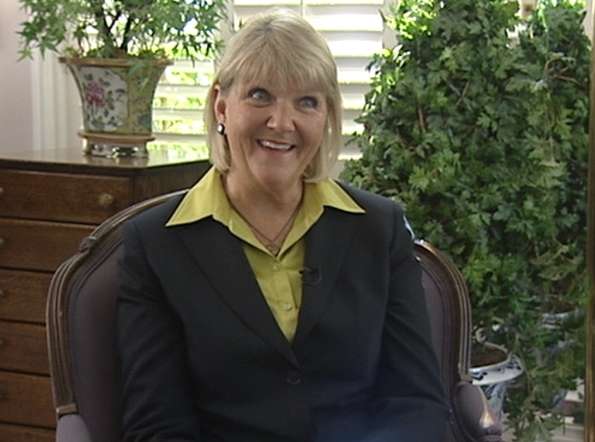 Their two younger daughters, Asha from India and Gracie from China, are the only children we know will be going for sure.
Another daughter is in college in another state, a son about to start college in Utah, and two older daughters are working. The governor and first lady had a very honest conversation with President Obama about their family concerns.
"We talked of our son, Will, who is a football player and hopes to be the captain, the captain of his football team next year in high school. We talked about our girls and where they happen to live, different parts of the country," Huntsman told reporters.
Sally Brinton, a Huntsman Family friend, said, "This is a bittersweet moment for me and for our family. Our son, Sam, is good friends with Will. To see this family pick up and leave will be hard, but you know, we wish them the very best and we know they will be successful."
The first lady will have to consider the moving process soon, but Brinton says she expects the Mary Kaye will handle this transition with enthusiasm and grace.
E-mail: cmikita@ksl.com
×
Most recent Utah stories