Estimated read time: 2-3 minutes
This archived news story is available only for your personal, non-commercial use. Information in the story may be outdated or superseded by additional information. Reading or replaying the story in its archived form does not constitute a republication of the story.
TOOELE COUNTY -- Dispatchers often go unnoticed for the vital role they play in getting help to people who call 911.
---
She has done something for this community that many don't even know has occurred.
–- Tooele 911 dispatcher
---
In Tooele County, a new communications center is allowing dispatchers to better serve the community. Dispatchers say their supervisor, Regina Campbell, played a big role in getting that center constructed. For that, we gave her a KSL High 5.
One dispatcher wrote: "She has not only made our lives as dispatchers much easier, she has done something for this community that many don't even know has occurred."
One of the dispatchers, Cherell Mihailovich, said, "We love Regina. She does an awesome job every day. She's always looking out for our dispatchers, and she's done such a great job helping get our new communications center ready and going for the community to help better serve and protect them. We just wanted to recognize her for the outstanding job that she does."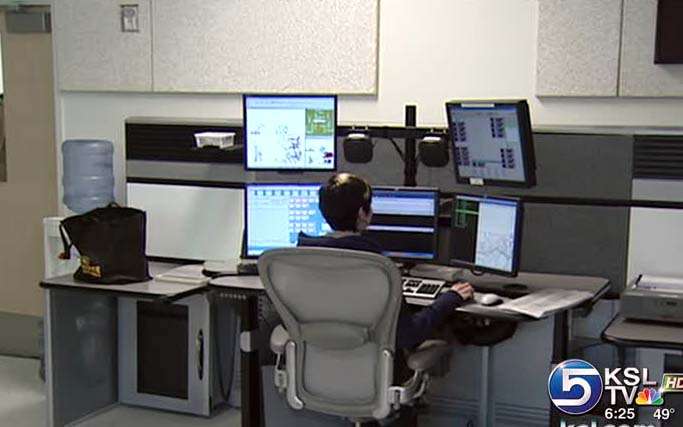 The tedious process of getting that new center built began three years ago. Today dispatchers have more room to work, a new phone system and state-of-the-art equipment that Regina helped put in place.
Another dispatcher, Roxanne Borba, said, "She goes above and beyond to help out, and all of her work has definitely paid off. She has always gone the extra mile."
When we asked her why she gave so much to the community, Regina answered, "It's just what we do and it was not just me. It was all of us. So I want to applaud all of my dispatchers for what they did, too. It's not just one person. It's a team effort."
Related:
While Regina applauded her team, this is really about her hard work.
"Better community service. Better response to the needs of the community. That's what we're here for, faster response time," she said.
"It is very nice. It is very nice to see it all running. Everybody is very happy over here," she added.
As part of the High 5, several people at Millpond Day Spa and Retreat wanted to treat Regina to some rest and relaxation. They donated their services, giving her a gift certificate for a manicure, hair cut and color, a massage and a facial.
E-mail: bwalker@ksl.com
×
Most recent Utah stories