Estimated read time: 2-3 minutes
This archived news story is available only for your personal, non-commercial use. Information in the story may be outdated or superseded by additional information. Reading or replaying the story in its archived form does not constitute a republication of the story.
SALT LAKE COUNTY -- The Salt Lake County Sheriff's Office has issued an endangered persons alert for a disabled 24-year-old man. He gets around in a wheelchair, and his parents think someone is taking advantage of him and his disability.
"It's minute-by-minute. Every time the phone rings you almost cringe wanting it to be him, but at the same time afraid of what's it going to be on the other end," said Cindy Rogers.
Her son, Michael Rogers, uses a wheelchair, has cerebral palsy, along with seizures and severe asthma. He's been missing nearly two weeks and he doesn't have any of his medication, clothes or belongings.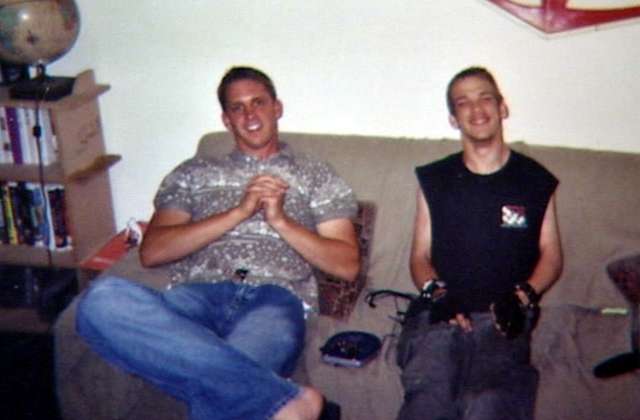 Michael's caregivers say the last time he came home was on May 1 when he came with a friend to pick up his spending money. From there, Michael was supposed to spend the night with that same friend, who goes by "Lee." He never came back.
Cindy talked to her son on the phone last weekend. He said he was with friends who were taking care of him. "When I asked for the phone number or the address where they were at so I could come see that Mike was in safe hands, they hung up the phone and won't take my calls since," she said.
Those friends, "Lee" and a man named John Netty, claim they're with a nonprofit called Tobacco Road, Inc., which is based out of Chicago. Just Wednesday, Michael's parents learned he went to Social Security and had his disability checks signed over to Tobacco Road. They think his so-called friends are conning him out of his $600 a month.
"He just met up with the wrong people, and they're taking full advantage of it," said Mike Rogers, Michael's father.
"[There] may be some sort of fraud or forgery involved with the transfer of his Social Security, so we're involving federal agencies," said Salt Lake County sheriff's Lt. Don Hutson.
The sheriff's office has also listed Michael as an endangered person. In the end, his parents say the money doesn't matter, it's just finding him safe.
"I just want to make sure someone's making sure he's taken care of, he's clean, he's fed, he's got a safe place to live. He can't take care of [himself] with his physical disabilities," Cindy said.
Michael's parents say he used to hang out in downtown. His electric wheelchair is red and he has a tattoo on his inner wrist. If you've seen him, call the Salt Lake County Sheriff's Office at 801-743-7000.
E-mail: ngonzales@ksl.com
×
Most recent Utah stories