Estimated read time: 2-3 minutes
This archived news story is available only for your personal, non-commercial use. Information in the story may be outdated or superseded by additional information. Reading or replaying the story in its archived form does not constitute a republication of the story.
SALT LAKE COUNTY -- A couple accused of kidnapping their daughter in Utah and taking her home to Texas are free to go.
The Salt Lake County Sheriff's Office spent the majority of the day Wednesday questioning Daniel and Gloria Alonso after they came to Utah Sunday after learning their daughter, 19-year-old Danielle Alonso, joined The Church of Jesus Christ of Latter-day Saints.
The Alonsos arrived at the sheriff's office around 10 a.m. and were released just before 4 p.m.
"This has been a tremendous misunderstanding and once this misunderstanding gets sufficiently cleared up and everybody makes sure that Danielle is perfectly fine and comfortable where she is, everything will be a done deal," says Steven Shapiro, the Alonsos' attorney.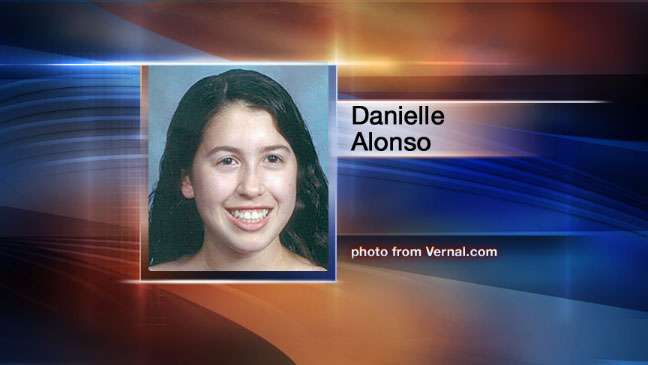 He says the Alonsos were concerned about Danielle because she didn't make a flight home for Mother's Day. He says they came to Utah to talk with her, took her for a drive, then just kept driving.
Shapiro says at no time was Danielle forced to go.
Salt Lake County sheriff's Lt. Don Hutson says a Salt Lake detective just started interviewing Danielle in Texas to get her side of the story. Apparently, they had to work out a meeting place with her and her attorney and that's why it took so long.
Sheriff's deputies will wait until that interview is finished then analyze her statements, along with her parents' statements, and go from there.
Salt Lake County authorities issued an endangered person advisory for Danielle after her parents took her from her apartment in Holladay.
On a welfare check, police found 19-year-old Danielle Alonso asleep Tuesday morning at her parents' home in Rockport, Texas. Officers say there were no signs of a crime. Since they had no arrest warrant and everything looked fine, they left her alone.
Shapiro says the Alonsos will return to Texas Wednesday night or Thursday morning.
----
Story compiled with contributions from Marc Giauque and Nicole Gonzales.
×
Related stories
Most recent Utah stories