Estimated read time: 2-3 minutes
This archived news story is available only for your personal, non-commercial use. Information in the story may be outdated or superseded by additional information. Reading or replaying the story in its archived form does not constitute a republication of the story.
SALT LAKE CITY -- Three people accused of shooting a teenager at a West Valley City golf course in February were in court Wednesday for a preliminary hearing.
It's been an emotional day for the victim's family who heard about the teen's last moments alive. The suspects are alleged gang members. The victim's mother said her son was not in a gang.
She said he just acted like he was to fit in, and that's what got him killed. "This is my little boy, and he was the sweetest kid ever," said Elka Fernandez.
Relatives of JoJo Brandstatt wore personalized T-shirts in his memory.
In court, they listened to testimony from the prosecution's key witness Gregory Brown. He told the judge four people: Jeremiah Williamson, Shardise Malaga, Spencer Cater and a 14-year old boy, took him hostage on Feb. 5, beat and robbed him, and forced him to get money to stay alive.
Brown called Brandstatt, who he said suggested a house to rob.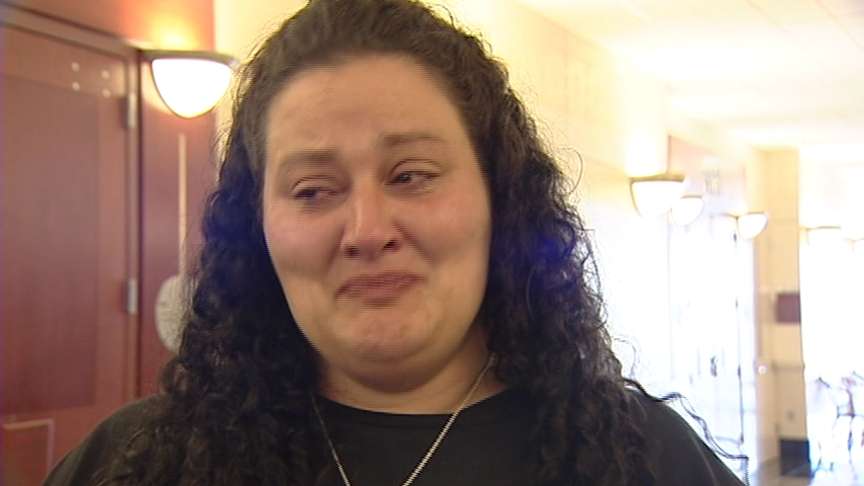 Brown said he became nervous when Brandstatt got in the car wearing red clothes, which is the color of the suspects' rival gang. He said instead of robbing the house, the suspects drove to the West Ridge Golf Course, where the 14-year old, Malaga and Cater forced Brandstatt to get out of the car.
Brandstatt's relatives cried when Brown told the judge of his friend's last request. Fernandez said, "It's hard to hear my son's only request was to call me, and they couldn't even let him do that."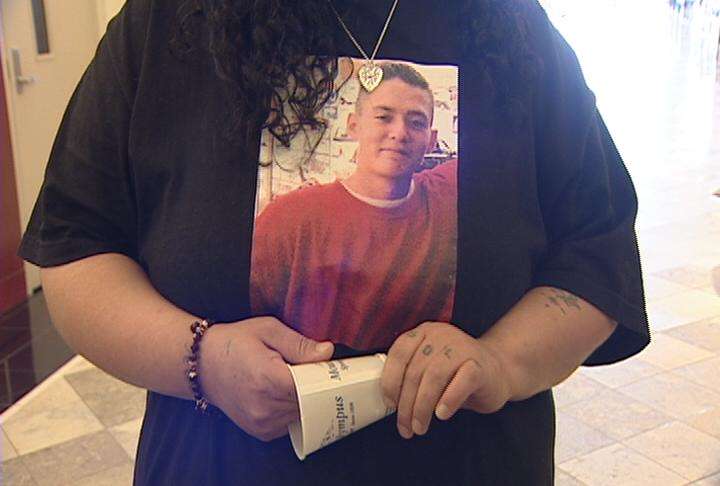 Brown said he watched them walk up a hill and then heard a faint gunshot. He said back in the car, the suspects laughed about the shooting and the 14-year-old bragged about pulling the trigger.
Fearing for his life, Brown said he agreed to rob three 7-Eleven convenience stores. During one robbery, he hit one of the clerks to prove to the suspects he was serious.
After the third robbery, Brown got away and called his brother and parents.
He testified he wasn't going to call the police because he didn't want them involved, but Brandstatt's mother is grateful Brown did. "I'm just really happy that he did because I wouldn't have known what happened to my son, and I thank God I do know," Fernandez said.
The victim's relatives say the suspects are to blame for their role in the murder. Fernandez said, "I think anyone could have stopped it at any time."
Brandstatt's mother hopes they accept responsibility for what happened. She said, "Nothing will ever bring back my son, and I'm serving a life sentence. No matter what they get, I'm serving the sentence."
The hearing will continue Thursday, and then the judge will determine whether there's enough evidence for a trial.
Prosecutors plan to ask the juvenile court to certify the 14-year-old suspect as an adult.
E-mail: syi@ksl.com
×
Photos
Related stories
Most recent Utah stories