Estimated read time: 2-3 minutes
This archived news story is available only for your personal, non-commercial use. Information in the story may be outdated or superseded by additional information. Reading or replaying the story in its archived form does not constitute a republication of the story.
SALT LAKE CITY -- Are glimmers of light beginning to show on the economic horizon? Yes, according to one monthly Utah economic report.
The data shows consumer spending, a key to the economy, is up. And every time you open up your wallet to spend money, to buy a car or a dishwasher or a taco, you're having an impact.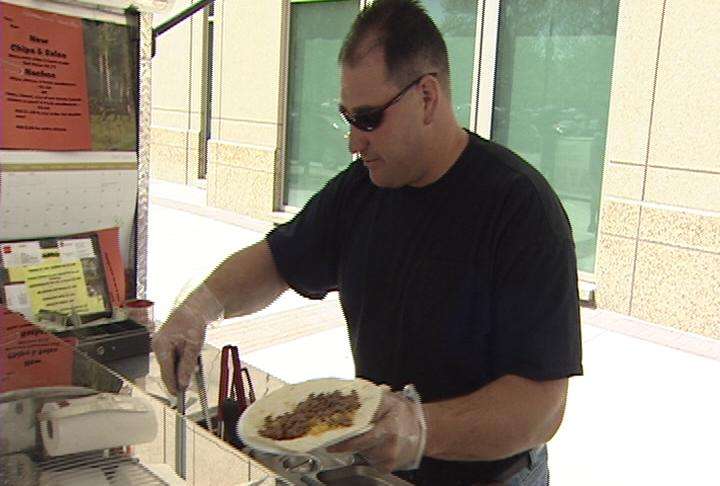 We asked the taco vendors at the Awesome Tacos taco stand on 300 West by the Gateway to give us their view on how the economy is going.

"I think, always, people are looking out for what they spend and always trying to find value for their money, and I do as a consumer as well," said taco vendor Monae Crespo.

Awesome Tacos has been in business for three weeks, and its future depends, in part, on the confidence of its consumers.

"This week is definitely, every week is better than the last. Just volume, word of mouth, as it gets around, they're coming. So we're happy for that," Crespo said.

Likewise, the more optimistic customers are, the more willing they may be to spend rather than brown bagging it.

![](http://media.bonnint.net/slc/1131/113124/11312476.jpg)Economists see a roughly 2% decline during the current quarter, a return to positive growth in the third quarter, then strengthen during the final quarter and through 2010.

"Everything is tight right now. Everybody's a little bit tight. This helps out. It's cheap. It's quick. He's a nice guy, so it works," said Awesome Tacos customer Darrin Romney. Customers we spoke with say they think things are turning. "It's a funny mixture of sentiment on Wall Street and Main Street. You can tell in fourth estate, that people feel more positively about how things are going," Awesome Tacos customer Mark DiMeglio said.

Consumer spending is 70 percent of the U.S. economy, so economists are cautiously optimistic to see it rose 2.2 percent in the first quarter, after declines the past two quarters. The group behind the Small Business Index for Zions Bank says that number, we'll call it the "Taco Index" is encouraging.

"At the ground level -- at the shop, at the corner store, in the super markets, in the taco stands -- that's where you're going to see signs of recovery as people start to open up their wallets a little bit more," said Kendall Oliphant, with Thredgold Economic Associates.

Of course, the "Taco Index" is just one of many numbers to watch. Economists say we'll know that the recession has officially ended when job numbers start to turn around, when employers are confident enough to start hiring again, which could be months away.

E-mail: jdaley@ksl.com

×
Most recent Utah stories