Estimated read time: 2-3 minutes
This archived news story is available only for your personal, non-commercial use. Information in the story may be outdated or superseded by additional information. Reading or replaying the story in its archived form does not constitute a republication of the story.
SPRINGVILLE -- An accused drug dealer in Utah County may be wishing he'd used a different way to contact clients. A flurry of text messages exchanged with the wrong people got him busted early Monday morning.
Creative texting and quick thinking helped a Springville couple send the suspected drug dealer to jail. The concerned parents asked us to protect their identities and that of their teenager who used marijuana in the past.
"We went on high alert," the teenage girl's father said.
Her mother added, "Everyone who called her, that she went out with, we knew."
Their daughter uses their cell phone, so when a text from "Butters" popped up Sunday night after 11:30, they returned messages to see what was going on. Before long they realized the person on the other end wanted to sell their daughter drugs.
"I have dank buds 25 a eighth dank," he texted. It's slang for good marijuana, $25 for one-eighth of an ounce.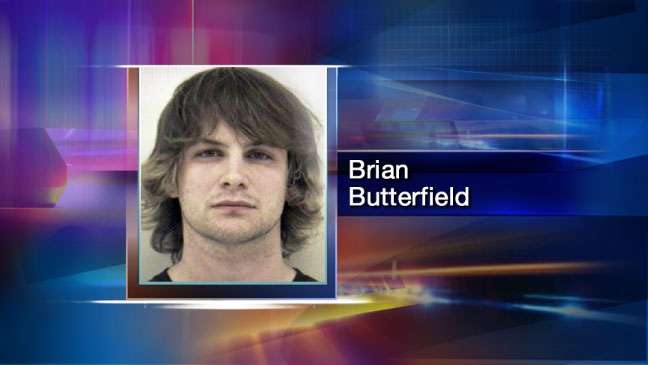 "We started playing along, and after some quick thinking we thought: This guy is putting our daughter at risk, and we're going to do whatever we can to reel him in," the father said.
The dealer texted: "Can I get 30 if I deliver?" He was looking for cash. The couple called the cops and snuck an officer in the back door. They keep acting like their daughter, nervous about parents finding out.
"Hurry dude," they texted. "I don't want mom and dad to know. Tap lightly on the back door."
"Go outside," the suspected dealer texted back.
After about an hour of texting, police arrested the man not far from the door. "He (the police officer) just walked out with the flashlight as said, 'Hello there,'" the father said.
Police arrested 19-year-old Brian Butterfied and charged him with possession and DUI. "Usually, it's a little more difficult. You love it when a plan comes together. This one just worked out that way," said Springville police Lt. Dave Caron.
As for the parents? "We stepped behind the door and said, 'Yes, we did it!'" the father said.
Butterfield had a small amount of marijuana on him. He faces charges of possession of a controlled substance and driving under the influence.
E-mail: jboal@ksl.com
×
Most recent Utah stories