Estimated read time: 2-3 minutes
This archived news story is available only for your personal, non-commercial use. Information in the story may be outdated or superseded by additional information. Reading or replaying the story in its archived form does not constitute a republication of the story.
HOLLADAY -- The Salt Lake County Sheriff's Office is searching for a young woman and her parents. Deputies believe a Texas man abducted his own daughter following her baptism into The Church of Jesus Christ of Latter-day Saints.
Authorities say they have reason to believe 19-year-old Danielle Alonso and her parents are on their way to Texas. They say Danielle might be in danger. She is the subject of an endangered person alert.
On Monday evening, Danielle's roommate, Sarah Schneider, told reporters, "Danielle Alonso and I are the best of friends. I love her very much and I'm completely concerned for her welfare."
She told investigators she watched as Danielle's parents, Daniel and Gloria Alonso, abducted their daughter.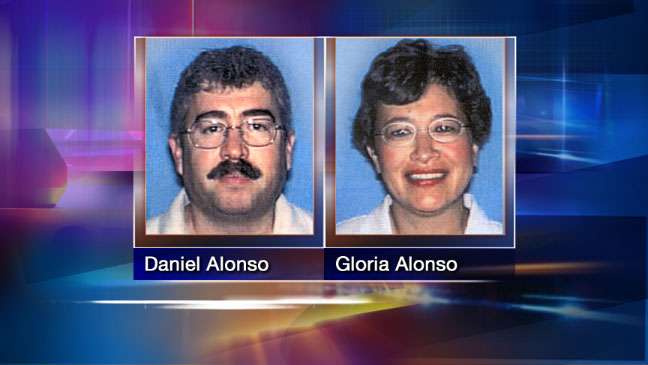 "I know that Danielle loves her parents very much," Sarah said.
She and Danielle live in the basement apartment of a Holladay home near 5800 South and 2100 East. It was there deputies say 46-year-old Daniel Alonso knocked on their door Sunday afternoon.
"[He] put his arm around her and essentially whisked her away and said, 'You're coming with us!'" explained Lt. Don Hutson, spokesman for the Salt Lake County Sheriff's Office.
Earlier that morning, Hutson says Danielle called the sheriff's office. She said her parents, who live in Corpus Christi, Texas, were extremely upset over her recent conversion to the LDS Church. She said she was afraid her father might do something drastic.
"She said, 'Well, he's very abusive and I'm fearful for my safety,'" Hutson said.
Deputies told her to lock the doors and call 911 if her parents showed up. When they did, Danielle tried to reason with them instead. That's when deputies say she was taken. Her wallet, her ID and all of her personal belongings were left behind.
"Many people out there talk about not agreeing with decisions by their adult children. However, in this circumstance it certainly could have been handled much differently," Hutson said.
Authorities believe the family has left the state and may have passed through Colorado. They say they're concerned for Danielle's safety and may pursue kidnapping charges against her parents.
If you have any information on the whereabouts of Danielle or her parents, contact the Salt Lake County Sheriff's Office at 801-743-7000.
E-mail: wjohnson@ksl.com
×
Most recent Utah stories
More stories you may be interested in