Estimated read time: 2-3 minutes
This archived news story is available only for your personal, non-commercial use. Information in the story may be outdated or superseded by additional information. Reading or replaying the story in its archived form does not constitute a republication of the story.
SALT LAKE CITY -- An estimated 18,000 men, women and children turned out for this year's Susan G. Komen Race for the Cure on Saturday.
The annual event raises money for the prevention and treatment of breast cancer, celebrates survivors and honors victims.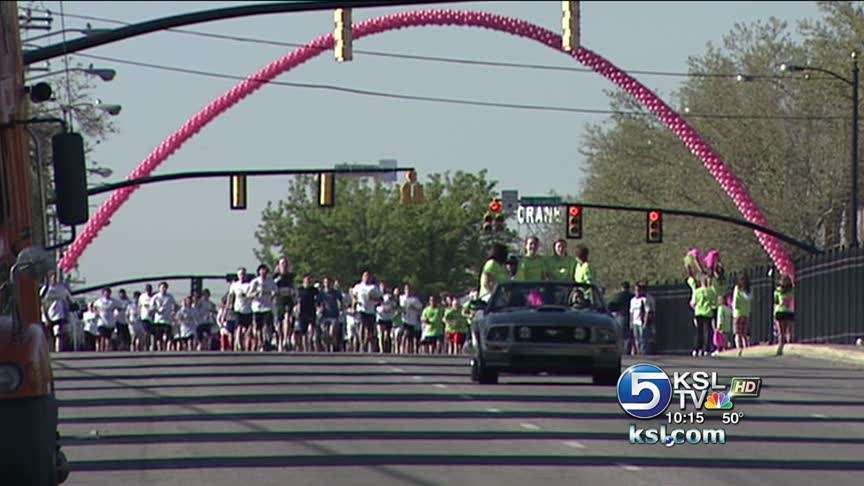 Portions of 300 West and 400 West shut for the 5K event and 1 mile fun run/walk. It ended at The Gateway, where an arch made of pink balloons stretched across 300 West.
Breast cancer survivors were among those in the crowd. They ran, walked and even strutted their way through the race in an effort to send one message: There is hope.
People who are survivors and their supporters are not quitters. Survivor Gail Araktingi said, "Cancer is not a death sentence. Just bring it on!"
Again and again Saturday morning, participants touted the upbeat message that cancer is beatable.
Judy Jensen was walking to support her family. "Both my sister and sister-in-law are survivors. They're five-year survivors," she said.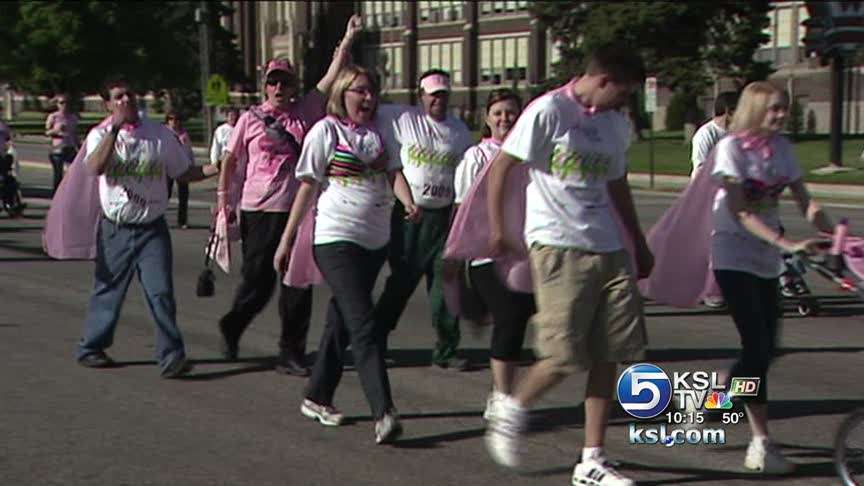 Survivor Judy McCarter said, "I had it 20 years ago, and I'm doing so well."
Hope was a common theme among those we spoke with. Also, "Have a good attitude," McCarter said.
And Gail Arakting advised, "Do your own breast exams and go for your mammograms once a year."
She found her breast cancer through a self check. That sparked a battle that brought in her family to help fight the disease. Her daughter Molly said, "You go through it together. You're survivors together."
Together, mothers, daughters, sons and fathers walked, ran and raced to find a cure for breast cancer.
"If we can put our money to research, it's going to help. It's going to help all young women and men who get this debilitating disease," Gail Araktingi said.
Those experiencing breast cancer say the race is worth every step because they know they're not alone and they can survive.
"I have a mother that's surviving cancer right now. My mother-in-law is, and it's the only way I can show them that I love them," one participant said.
Another said, "I'm racing for the cure so everyone can survive this dreadful disease."
Proceeds from Saturday morning's race will go toward supporting research, screening and treatment for breast cancer.
E-mail: lprichard@ksl.com
×
Most recent Utah stories