Estimated read time: 4-5 minutes
This archived news story is available only for your personal, non-commercial use. Information in the story may be outdated or superseded by additional information. Reading or replaying the story in its archived form does not constitute a republication of the story.
SALT LAKE CITY -- Experts say there is money hidden in your home that you can find by making a few simple changes. They say by plugging the leaks in your budget you can save several hundred dollars a year.
Like many moms, Tessa Bliss does it all, from entertaining her kids and making sure they eat healthy to keeping her family on a tight budget.
"We try not to spend as much. We try to save more, just in case something happens," she explained.
No matter who's in charge of finances, you can reduce costs by changing a few habits at home.
Showerhead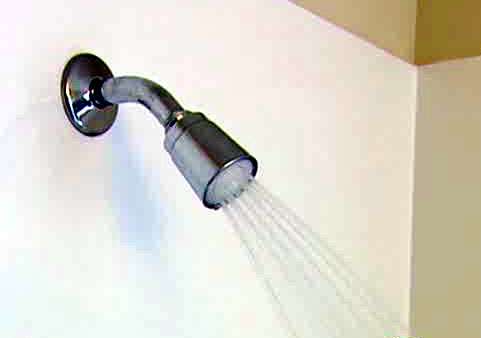 In the bathroom, older showerheads pump at least three gallons of water per minute. If you install a two-gallon-per-minute showerhead, you not only save on water costs but also energy.
A family of four taking short showers would save $70 a year. With the cost of the showerhead factored in, the saving is about $35. If each family member cuts their shower by five minutes, the savings is another $70 a year.
"That one would be really hard to change," Tessa said, "but if you're going to save money, it's worth it."
Water heater
In the basement, check the temperature on the water heater. In most homes, it is set at 140 degrees.
Elissa Richards of the National Energy Foundation said, "For little children, that's dangerous."
She recommends keeping the temperature set at 120 degrees. A temperature card can help test. Reducing the water temperature to 120 will save $20 a year.
Laundry
In the laundry room, washing all clothes in cold water can save $80.
Also, look to dry cleaning to save some money.
Laura Rowley, a Yahoo finance expert said, "I saw a study that showed 65 percent of the clothes we dry clean can be washed."
Rowley says "dry-clean only" labels mainly protect the manufacturer from liability. "The manufacturer had to wash that fabric before they turned it into a garment. So somewhere along the line it's already been washed," she said.
To wash silk, cashmere and wool, use cool water and a gentle detergent, and lay clothes flat to dry.
Assuming you spent $20 a month on dry cleaning, washing half of the clothes at home will save $120 a year.
Lights
Lights are another easy area to cut costs by changing out regular light bulbs for compact fluorescent bulbs (CFL).
Richards said, "Just by changing out one fixture that you use a lot, you can save $10 a year."
Because it costs more to buy a CFL, the savings would be about $7 a bulb. If you have 20 60-watt light bulbs in your home, converting them will save you $140 a year and even more for higher wattage bulbs.
"When you multiply out all the light fixtures in your home, you will notice it on your power bill," Richards said.
Thermostat
Next take a look at your thermostat. "Adjusting your thermostat according to the season will save you up to $100 a year," Richards said.
But it does take discipline. In the winter, your thermostat should be set at 68 in the day and 60 at night. During the summer, set your air conditioner to 78 in the day and 82 at night.
"It becomes something that once you're all aware of it, you can help each other," Richards said.
Appliances
Finally, take a look at appliances like computers, stereos, TVs and cell phone chargers.
Laura Rowley said, "When those are plugged into the wall, even if they're turned off, they're sucking power."
So how can you shut them down? Richards suggests putting them on a power strip and turning the strip off. That could save about $35 a year.
So, the total savings add up to $600. Tessa says she's sold. "It would mean I could spend $500 on something else," she said.
Eating at home
You can also save a lot of money eating at home more often. In 2007, Americans spent an average of $2,700 eating out. Try cutting that down by a fourth; it will save you $675. To do that, Rowley says sit down and plan five meals for the week based on what's on sale at the grocery store. She says clip coupons and then buy in bulk at warehouse clubs, freeze the extras or split them with a friend.
E-mail: tpapanikolas@ksl.com
×
Related links
Most recent Utah stories