Estimated read time: 2-3 minutes
This archived news story is available only for your personal, non-commercial use. Information in the story may be outdated or superseded by additional information. Reading or replaying the story in its archived form does not constitute a republication of the story.
SALT LAKE CITY -- The H1N1 virus may pack its bags and go on leave this summer, but public health watchdogs are not about to take a rest.
They'll keep tracking any Novel influenza-like illnesses at the clinic level while computers evaluate the data in real time.
Many will suggest what we've been through with the H1N1virus was an overreaction, but public health coalitions, now in partnership, say what was done, what they are still doing, is right on target.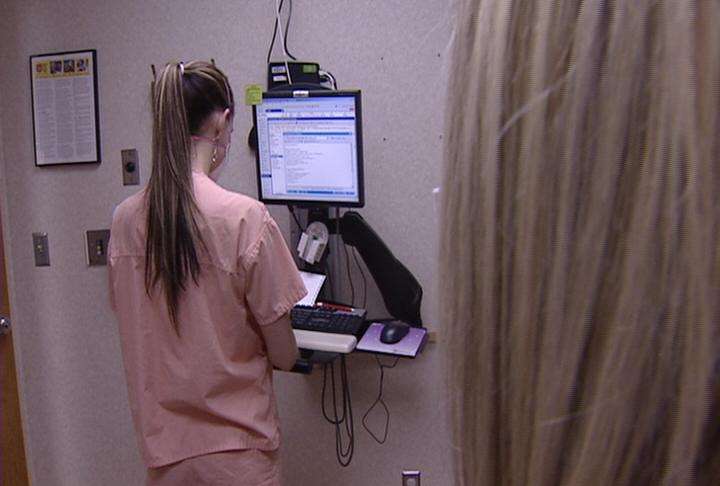 Even though the outbreak appears to have stabilized, the protocol, the procedures for diagnosing and tracking respiratory infections will remain in place.
For example, the University of Utah Division of Public Health will continue tracking influenza-like illnesses at all the university's out-patient clinics.
Related:
While the physician's assistant checks out symptoms on a patient, a medical assistant immediately enters the information into a computer.
In partnership with the health department and labs, this system, which is a matter of routine now, has proven its worth rapidly tracking in real time the movement of illness throughout the community.
Dr. Stephen Adler, with the University of Utah Division of Public Health, said, "It provides a way to track what's happening on a broad scale, summarize it quickly and then package it in a way that can be returned to the clinic so that the best patient care can be provided."
This real-time tracking technology wasn't around in the H1N1 Pandemic of 1918.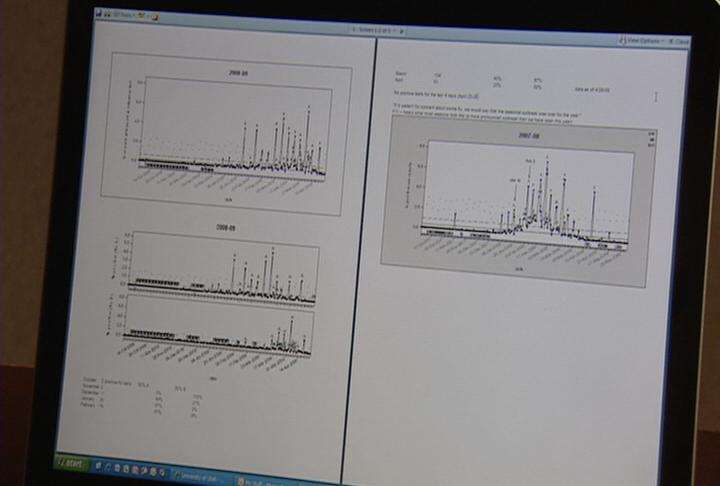 Those in public health watch the peaks and valleys on graphs, looking for cues and clues from so-called novel organisms. The system can separate anomalies from the routine, the seasonal influenza we see every year.
Adler explained, "We've actually gone back retrospectively and looked at previous years of influenza to try and identify the early on signals that would help alert us that something is coming."
And that's exactly what happened with this spring's H1N1. Jumping the gun? Maybe. But it worked.
Though tame, the virus was identified early and its spread, though impressive, was limited. What about down the road? Adler said, "We're going to be watching. Believe me."
Alder says real-time tracking does not compromise patient confidentiality. The system simply searches for communitywide movements of illness, how it spreads and the most effective way to attack it.
E-mail: eyeates@ksl.com
×
Related links
Most recent Utah stories