Estimated read time: 2-3 minutes
This archived news story is available only for your personal, non-commercial use. Information in the story may be outdated or superseded by additional information. Reading or replaying the story in its archived form does not constitute a republication of the story.
MIDVALE -- Police identified the man shot and killed during the home invasion at the Spring of Country Woods Apartment complex at 6995 S. 1030 East. They say the Metro Gang Unit was able to identify him through the tattoos on his body. They are waiting to release his name pending family notification.
Sgt. John Salazar, with the Midvale Police Department, said, "On the deceased we found a weapon, a handgun and two knives. So, they were loaded."
Why he and the others targeted the apartment is still a mystery. "We don't know what was said, we don't know what they were here for," Salazar said.
A man and his nephew were visiting his girlfriend and her sister Tuesday morning when they heard a knock at the door. When one opened the door, the suspects pushed open the door. One of the men tried to close it but was stabbed. Once inside, the suspects held the victims at gunpoint and forced them into a back room.
Nicole Hulett said, "I heard screaming, and then I heard three shots and then flashes that happened with the triggers."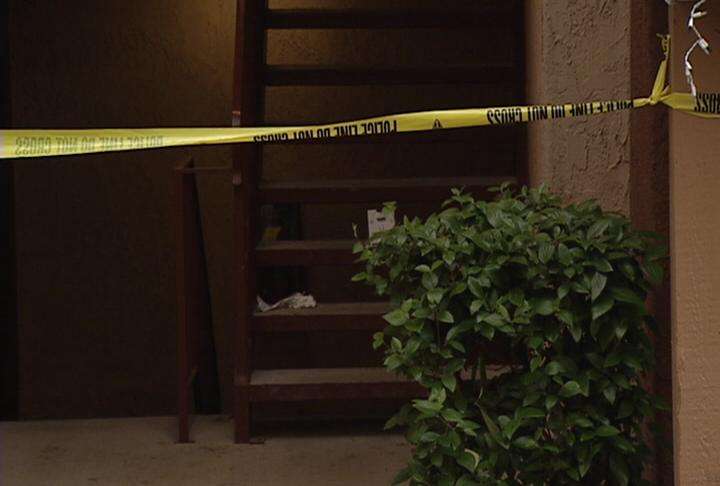 Another neighbor, Brian Lee, said, "I heard consistent gun fire, I thought maybe someone was getting murdered."
He added, "I heard gunfire. I heard people screaming."
Police say at one point one of the male victims, trying to protect his girlfriend, grabbed a gun from a suspect and opened fire, killing him. More shots were then fired, and the other suspects took off.
David Sandford was watching TV in his apartment nearby when he heard the shots. He ran to his porch just in time to see the suspects coming down the stairs.
"It was kind of a free-for-all, everyone was going, getting the heck out of there," Sandford said.
Sandford said one of the suspects, an injured female, ran right past his porch, leaving a blood trail for police.
He said, "I saw one of them fairly clearly because, like I say, the way he had his hands held indicated to me he was carrying a rifle or shotgun."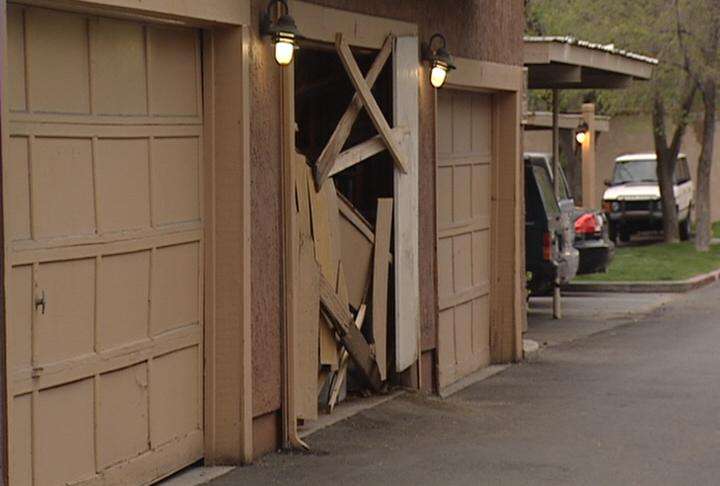 The SWAT team blasted a garage where another suspect may have been hiding, but it was empty.
Police also found a jacket and gun on a street near the complex.
It was all too much for neighbors. Lee said, "It kinda makes me have second thoughts about living here."
"It scared me," said Hulett. "I wanna move. I don't want to be here any longer."
Police are still looking for six to eight suspects.
------
Story compiled with information from Sandra Yi , Andrew Adams and Shara Park.
×
Most recent Utah stories