Estimated read time: 1-2 minutes
This archived news story is available only for your personal, non-commercial use. Information in the story may be outdated or superseded by additional information. Reading or replaying the story in its archived form does not constitute a republication of the story.
SALT LAKE CITY -- One of the greatest concerns about a worldwide flu pandemic has little to do with your health; it's the impact it may have on the global and local economy.
Thursday the International Monetary Fund's chief economist said the impact may be "quite drastic" in some countries. Everything from tourism to consumer confidence is being shaken by the swine flu.
On Wall Street stocks rose for vaccine drug manufacturers and surgical mask makers.
Oil and global shares fell amid fears of a deadly swine flu outbreak.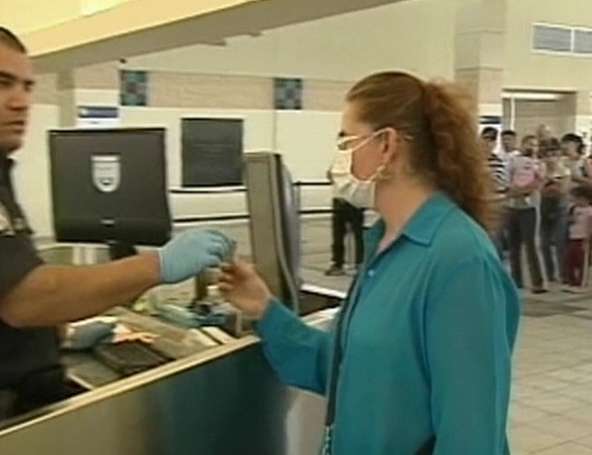 But officials caution people not to panic as the world watches how this plays out. Gov. Jon Huntsman said, "We have a great economy in this state that we hope is even on the rebound. We don't want a sense of overreaction."
That outlook is shared by aides to President Barack Obama, who told a congressional committee Thursday the economic fallout will be dictated by the severity of the flu and the number of fatalities.
There's potential for decreased travel, declines in trade and pressure on the health care system. So how will this flu pandemic affect business here and around the world? Marty Carpenter, with the Salt Lake Chamber, said, "It's too early to tell. We wouldn't want to speculate, we wouldn't want to guess."
When SARS hit East and Southeast Asia in 2003, the economic impact was $18 billion. Tourism was the most affected, falling anywhere from 20 percent to 70 percent, depending on area.
But government officials in the U.S. say they learned from watching that outbreak and are better prepared now to deal with disease, move on and move up.
The U.S. Commerce Department announced new numbers Thursday. Consumer spending was down in March, following two months of solid spending.
E-mail: sdallof@ksl.com
×
Related links
Most recent Utah stories