Estimated read time: 1-2 minutes
This archived news story is available only for your personal, non-commercial use. Information in the story may be outdated or superseded by additional information. Reading or replaying the story in its archived form does not constitute a republication of the story.
SALT LAKE CITY -- A new law that cracks down on illegal immigrants is getting scrutinized by Gov. Jon Huntsman Jr. and Utah Attorney General Mark Shurtleff.
Huntsman says he's especially concerned about the potential for racial profiling after the law takes effect. This illegal immigrant crackdown takes effect July 1.
Already, multiple police agencies have said they're not going to cross-deputize their officers into immigration agents. Among the reasons are limited manpower and training to do the job. And most police departments are dealing with budget cuts.
Huntsman asked Shurtleff to prepare a document to clearly explain how to comply with the law. One of the biggest worries is the issue of racial profiling that might occur while the law is being enforced.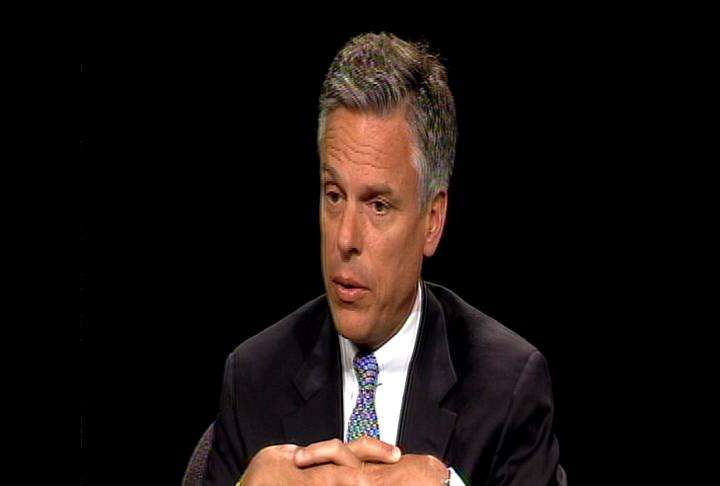 Profiling, according to Huntsman, will not be tolerated. He said, "The profiling part is something that I'm very concerned about. And when I say I've gone out and talked to people in the community about examples of profiling, and if we have these examples, that they need to be reported immediately, and we need to deal with them."
There are other immigration issues, such as access to jobs and health insurance. Ultimately, the governor says immigration is a federal issue. He says it makes the issue more confusing when states come up with separate ideas on how to crackdown on illegal immigration.
Huntsman suggests it might be a good idea to defer some aspects of the new law until federal issues are resolved.
In spite of that, Senate Bill 81, the illegal immigrant crackdown, goes into effect on July 1, but that starting date will not be the end of the issue.
E-mail: rpiatt@ksl.com
×
Related stories
Most recent Utah stories