Estimated read time: 2-3 minutes
This archived news story is available only for your personal, non-commercial use. Information in the story may be outdated or superseded by additional information. Reading or replaying the story in its archived form does not constitute a republication of the story.
SALT LAKE CITY -- The Utah Transit Authority moves full-speed ahead to vastly expand its rail system. Right now four lines are under construction and a fifth is in the late planning stages. Rail builders are making the kind of progress we can start to see in our communities.
Nine years ago, TRAX trains loaded up its first passengers at the Arena stop.
The University Line and FrontRunner North helped reach more riders; but in the next two to four years, the system is really going to accelerate.
A bridge is under construction at 9800 South. FrontRunner will roll this route behind Salt Lake Community College in Sandy.
People in Utah County will soon have a new mass transit option.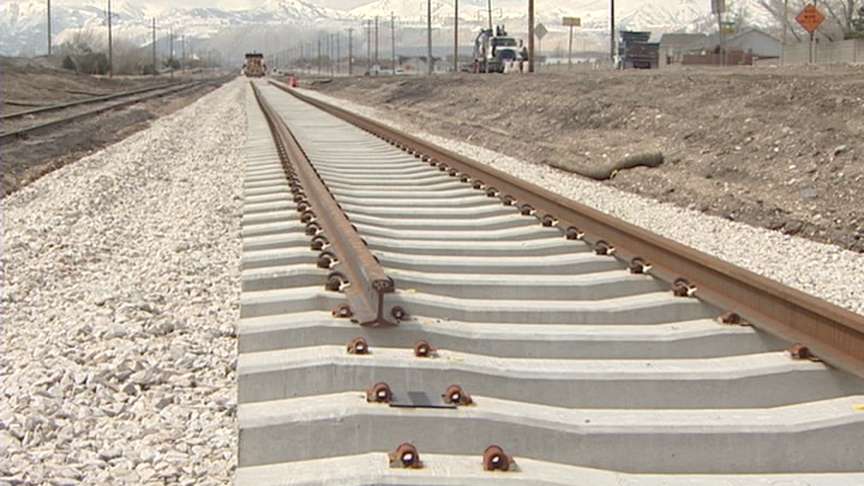 Mike Allegra, assistant general manager of UTA, said, "It's about a thousand-foot long structure, and it's one of the bigger structures on our system. It's about 50 percent finished, so there's some heavy construction going on."
UTA will build 70 miles of track in seven years at a cost of $2.8 Billion. Four of the five lines are under construction; the Draper Line starts later this year. "We are about 25 percent done on all five projects put together," Allegra said. "Our goal is to be 40 percent done at the end of this year."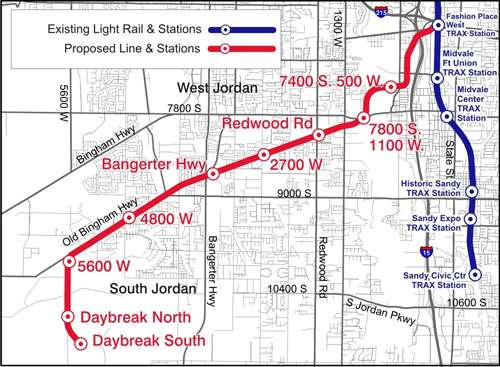 Out on the mid-Jordan line at Old Bingham Highway and 9000 South, it's starting to look a lot like a TRAX line. They're moving along pretty quickly. Allegra said, "Putting railroad tracks on a railroad right-of-way is a pretty easy task for us."
Further west, near the Daybreak community, most of the work is done. They are also working on the West Valley line. Whichever they finish first will load up riders in a couple of years. "We'll be seeing some service open up in 2011, 2012 and 2013," he said.
Out on North Temple, you'll see hundreds of orange cones as crews relocate utilities. There's a lot of work when jobs are precious. "We have close to a thousand people, direct jobs, right now," Allegra said. "In total, there's probably 5,000 people working for us, and we will peak sometime this summer at almost double that."
The contractors reported at monthly safety meeting Friday. They have a good safety record: 1.3 million person hours without a lost time accident.
E-mail: jboal@ksl.com
×
Related links
Related stories
Most recent Utah stories