Estimated read time: 2-3 minutes
This archived news story is available only for your personal, non-commercial use. Information in the story may be outdated or superseded by additional information. Reading or replaying the story in its archived form does not constitute a republication of the story.
SALT LAKE CITY -- Officials believe the bad economy is pushing people to extreme measures, abandoning and even destroying property for the insurance money.
Cars are stripped down and driven into canals, and boats are abandoned in the water. It's part of a growing insurance fraud problem across the nation that's affecting wallets here in Utah.
Charlie Roberts of the Utah Motor Vehicle Enforcement Division said, "It's insurance fraud. It's a serious crime."
---
It hurts all of us because all that means is higher prices for insurance. -- Charlie Roberts
---
California reports car arsons nearly doubled in three years. Las Vegas police have a full-time detective looking into vehicles left in the desert.
In Utah, there are a couple of dumping grounds, including the canal off Redwood Road and 1300 South. On the surface, that canal is calm. But when the water level dropped in February, a small parking lot of cars peeked through.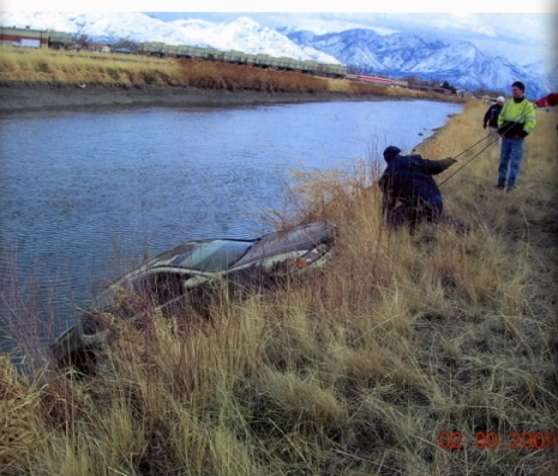 "There were half a dozen of them," Roberts said.
Many of the cars had been stripped of stereos, tires and rims then dumped for the insurance money.
"We have seen more, and we expect that trend to continue," Roberts said.
Insurance fraud is up in multiple states across the nation. Career criminals and people who've never been in trouble before but who are desperate for money are resorting to desperate measures.
"It hurts the individual consumer," Roberts said, "but it hurts all of us because all that means is higher prices for insurance."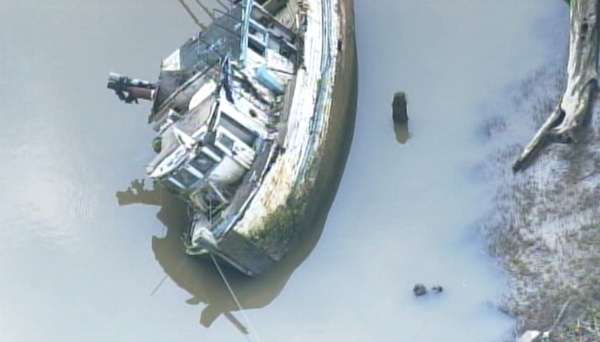 In Seattle, a man will be sentenced Friday for felony insurance fraud. He deliberately scuttled his yacht, cutting a 2-inch hole into the hull. His reason, according to court documents, was the "financial pressure and frustration" of maintaining the boat.
Melissa Montgomery of the Washington State Department of Natural Resources said, "There will be a couple of month's lag between the time the people hit a financial crisis and the time the boats become a public problem."
Washington State now is stuck tracking down the owners who walked away and left their boats in a boat graveyard near Everett.
In Utah, there's nothing like that so far. But one harbor master tells KSL 5 News he's watching local waters with nervous eyes.
Insurance fraud can be tough to investigate, but officials say they're dedicated to prosecuting it. It is a felony and can carry jail time and huge fines.
E-mail: sdallof@ksl.com
×
Most recent Utah stories