Estimated read time: 3-4 minutes
This archived news story is available only for your personal, non-commercial use. Information in the story may be outdated or superseded by additional information. Reading or replaying the story in its archived form does not constitute a republication of the story.
UTAH COUNTY -- A grieving family thinks it's found something that could tie together three mysterious deaths in burning automobiles.
So far, law enforcement investigators have not revealed any links between the three gruesome deaths, but one victim's family stepped forward Wednesday with a startling claim: the connection could be in the shadowy world of sex abuse and, possibly, polygamy.
First, let us emphasize we have no clear evidence of a link or of murder. The family's case rests on statements from a man who may have been delusional. Still, what he said seems to foreshadow his own death.
Michelle Nelson, the victim's ex-wife, said, "It's most definitely not a suicide."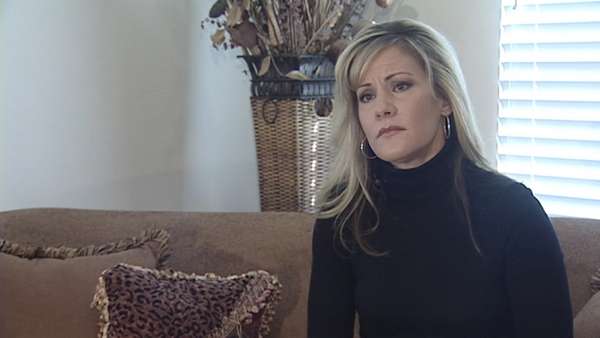 Nelson divorced Greg Nelson several years ago, but his family asked her to be their spokeswoman. She still feels close enough to Greg that she went to the scene of his death near Saltair and cleaned up some things detectives left behind: a charred chunk of tire, a burned up license plate, a rope with melted ends.
She and other family members have gone through Greg's recent writings and found things that raise serious red flags.
"In at least one document it talks about his fear of 'them,' whoever 'them' is, coming and burning and torturing him. And also possibly anybody else who goes against 'them', whoever 'them' is," Nelson said.
She admits her ex-husband was in desperate financial trouble when he died. And he had a history of drug abuse until two years ago. But he evidently had a strong family support system.
---
The fact that it's about women and children who are being abused, particularly sexually against their will, that does definitely have a link.
–- Michelle Nelson, victim's ex-wife
---
"He was a beautiful man. He had his struggles, but I think all of us have our struggles," Nelson said.
As a licensed clinical social worker, she even believes her ex was delusional at times. But she takes seriously the possibility his work in a good cause may be what got him killed.
We've confirmed Nelson had taken the first legal steps to organize the Truth and Light Foundation. Michelle says its purpose was to battle abuse of women and children.
Strangely, the victim of the first fiery vehicle incident, Lorin Fischer, also worked with troubled youths. And his father, Dan Fischer, started a foundation himself. In recent years it battled the FLDS polygamy group on behalf of FLDS outcasts known as "The Lost Boys".
Does that tie Fischer's death by fire to Greg's?
"Most definitely, there's got to be a tie. He has worked with youth for years," Nelson said. "I know in many of the documents that I've read of Gregory's, it does discuss polygamy, probably a dozen times, and his concern with what's happening to women and children," she said.
Greg's mother told us she went with her son to the FBI about three years ago to report abuse of women being held against their will. She declined to say if Greg's accusations involved polygamy.
A month before he died, Greg took his ex-wife aside and told her something she's thought about many times since.
"He said, 'Michelle, if anything happens to me, I want you to promise that you will let our son know that I was doing really good things, I was making a difference, I was fighting the bad guys," she recalled.
If it proves out that Nelson's statements were not delusional, it doesn't necessarily mean the FLDS group or, conversely, the "Lost Boys" are involved. If he was really fighting sex abuse, he could have crossed the paths of many troubled souls. No one's ready to point fingers yet.
E-mail: hollenhorst@ksl.com
×
Related stories
Most recent Utah stories