Estimated read time: 2-3 minutes
This archived news story is available only for your personal, non-commercial use. Information in the story may be outdated or superseded by additional information. Reading or replaying the story in its archived form does not constitute a republication of the story.
SALT LAKE CITY -- A couple of recent hit-and-run bicycle crashes remind us just how dangerous it can be to cycle. Gov. Jon Huntsman signed a bill Tuesday that should help cyclists and motorists share the road.
In September 2004, Josie Johnson was hit and killed by an SUV while cycling in Big Cottonwood Canyon.
On Tuesday her brother, Dr. Ken Johnson, and his family stood by as the governor signed a law to establish the "Share the Road" support fund and license plate. "There have been some recent events in the last few months that are very worrisome, some recent hit-and-run accidents that have troubled us and prompted us to again voice our concerns," Johnson said.
Motorists can purchase a "Share the Road" license plate for $25 a year. The money goes to public education on bicycle-related laws, transportation planning for safe cycling and the promotion of health benefits from riding a bike.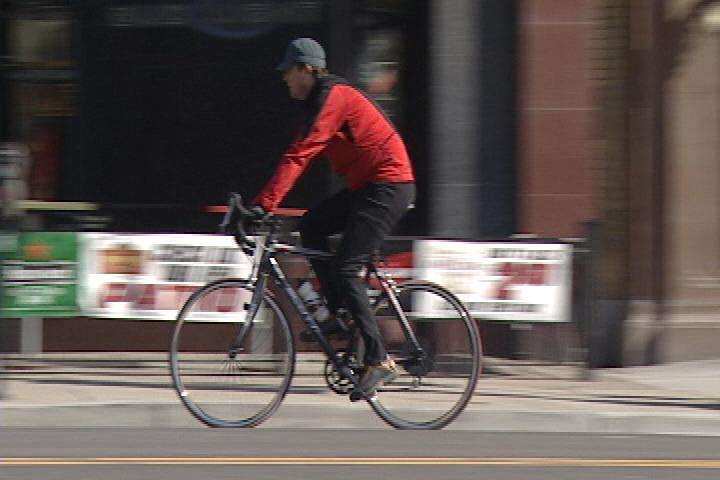 The main message? Cyclists and motorists have equal rights and responsibilities on the road; both have a lot of work to do to share the road.
Bill sponsor Sen. Wayne Niederhauser, R-Sandy, is an avid cyclist. He said, "If we can promote more safety with cycling and people feel safer on the roads, we'll get more people commuting and using cycles if they feel like they can go without the risk of being run over by an automobile."
The Bonneville Bicycle Club raised $10,000-thousand dollars and the Utah Bicycle Coalition raised $9,000 more to buy 25,000 plates to get the program rolling.
"The word's out that Utah is a great place to ride a bike," Johnson said. "I think this is a way we can show the motoring public that it's important to share the road."
To ensure cyclist safety and compliance with the law, the coalition urges cyclists to obey stop signs and traffic lights, ride single file and use hand signals.
E-mail: jboal@ksl.com
×
Most recent Utah stories