Estimated read time: 2-3 minutes
This archived news story is available only for your personal, non-commercial use. Information in the story may be outdated or superseded by additional information. Reading or replaying the story in its archived form does not constitute a republication of the story.
SALT LAKE CITY -- Some who live on Salt Lake City's east bench are concerned about the expansion of a major electrical corridor. Nearby neighbors aren't happy, but Rocky Mountain Power says the change is needed to accommodate increased demand.
The project will triple voltage in the area from 46,000 to 138,000 kilovolts. On 800 South, the power company has been negotiating easements and rights of way through front yards, but neighbors worry about the magnitude of the expansion.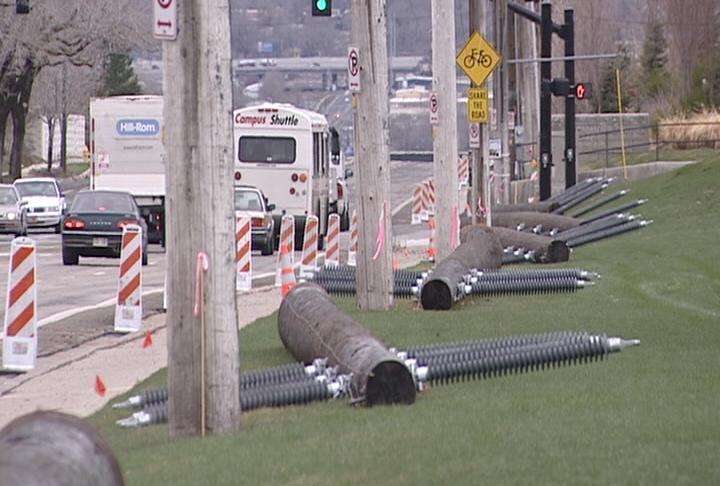 "Which means taller electric poles, higher electric poles, wires stretching 12 feet into people's yards from each side of the electrical pole and a larger substation at 1st South, 11th East," said Joel Briscoe, former chair of the East Central Community Council.
The utility says it has worked with residents and the city to ease impacts, but the expansion is driven by demand, up 25 percent in two decades.
"Capacity in existing areas needs to be increased to accommodate the demands we're having for electricity," said Dave Eskelsen, spokesman for Rocky Mountain Power.
One city council member tells us the city did explore alternatives. Rerouting the line proved unfeasible; burying it would have added $20 million to the project. Neighbors complain not enough is being done to urge conservation or smarter power use, which would ease demand.
"It's absolutely necessary for reliability. There is no other way given the current state of technology to expand our system to satisfy customers as their energy demand grows," Eskelsen said.
But Briscoe said, "The neighborhood feels inundated and feels that for a lot of other people in this city and the regional area, that a few blocks are getting an enormous amount of public infrastructure."
City Council member Jill Remington Love says this is just the start of upgrades to electrical infrastructure that are planned around the city. She hopes there's a way to find a better process to ease neighbors' concerns in the future.
E-mail: jdaley@ksl.com
×
Related links
Related stories
Most recent Utah stories