Estimated read time: 2-3 minutes
This archived news story is available only for your personal, non-commercial use. Information in the story may be outdated or superseded by additional information. Reading or replaying the story in its archived form does not constitute a republication of the story.
NORTHERN UTAH -- Mother Nature certainly decided to play an April Fool's joke on us with a blast of winter weather. The storm wasn't widespread, but it still packed a punch in several areas of the valley.
For people at the south end of the valley, Wednesday morning's traffic was no laughing matter.
Cars sat still at 14600 South, some for almost 30 minutes, while crews worked to clear an accident and the road.
Utah Highway Patrol Trooper Cameron Roden said, "We did do a brief closure there in order to get the vehicles out of traffic and in order to get the plows up there and let them remove the snow from the freeway up and over the point."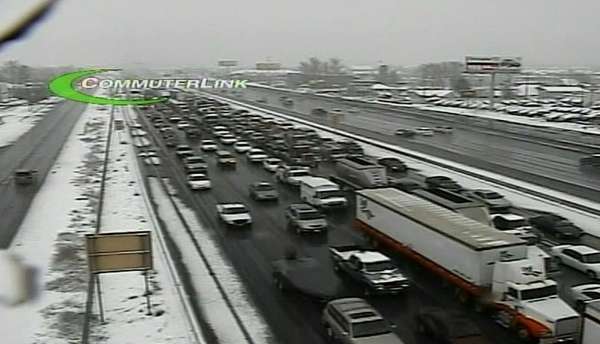 It took many drivers over an hour to get around the Point of the Mountain.
Because the storm hit the southwest part of the valley so fast, even snow plows got stuck.
S.R. 111 was closed between 7000 South and 7800 South due to a serious accident there.
Vehicles traveling in Big or Little Cottonwood canyons need chains or 4-wheel drive. Little Cottonwood Canyon was closed for avalanche control but now has reopened.
I-80 in Parley's Canyon was snow packed.
For the most part, troopers say by this time in the season most everyone is used to driving in the winter weather.
And, regardless of whether they are used to it or not, people are still split about whether they like it. Steve Foster said, "I love snow in April. I like snow in May and June. I think we might get some."
Stephen Nelson disagreed. He said, "I'm kind of waiting for the sun to come out, for the flowers to start blooming, for the cold to go away, and for old man summer to come in."
So, the verdict is still out on what kind of weather people like in April.
E-mail: corton@ksl.com
×
Related links
Most recent Utah stories