Estimated read time: 2-3 minutes
This archived news story is available only for your personal, non-commercial use. Information in the story may be outdated or superseded by additional information. Reading or replaying the story in its archived form does not constitute a republication of the story.
UTAH COUNTY -- Dozens of Utah County car buyers are stuck making monthly payments on cars they are unable to register with the state because they can't get their titles. With the economy in tough shape, this could be a problem we see happening more often.
Ryan Jackson and dozens of other car owners are stuck with lemons, and it doesn't have anything to do with the way they run. "It's frustrating because you try to do everything how you're supposed to do it," Jackson said.
When he bought his Mazda last fall, he was supposed to get title within 45 days so he could get license plates. Eight months later, Jackson has neither. "I've gotten pulled over several times for that," he said.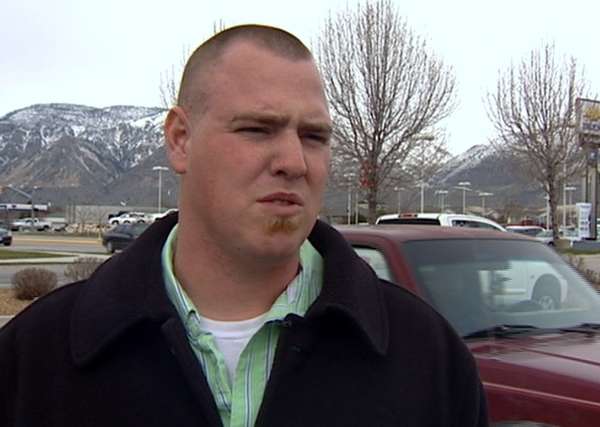 Where's the dealer who sold them the cars? "Back in September, Motor Vehicle Enforcement closed Utah Auto Sales in Lindon for failure to deliver titles," said Charlie Roberts, spokesman for the Utah Motor Vehicle Enforcement Division.
Officials say Utah Auto Sales owner Kevin Gallagher used a finance company to buy cars, which in return held the titles. When Gallagher made a sale, he was supposed to pay that company, get the title and give it to the buyer. He didn't.
The finance company is holding onto those titles, and now Gallagher is facing multiple charges of failure to turn over titles and failure to pay off loans. "At this point, we're aware of 70 victims and over $6 million in cars," Roberts said.
In an e-mail to KSL 5 News, Gallagher says a large loan was "postponed due to the source of funding and economic condition" but is still pending and he is "confident that we will be able to resolve this soon."
While he waits, so do the dozens of car owners who continue to pay on vehicles they don't actually own. "When I stop and think about the fact that I could pay it off and not have anything to show for it, that's kinda frustrating," Jackson said.
Jackson hopes that new laws could prevent this in the future, but for now he and the others in similar situations will have to continue renewing their temporary tags every 45 days until this is resolved. Other than that, there is little they can do.
E-mail: sdallof@ksl.com
×
Related stories
Most recent Utah stories