Estimated read time: 2-3 minutes
This archived news story is available only for your personal, non-commercial use. Information in the story may be outdated or superseded by additional information. Reading or replaying the story in its archived form does not constitute a republication of the story.
Imagine paying for a car and not being able to legally drive it or call it your own. It's a sign of tough economic times, and we found it's happening to hundreds of people in Utah.
People are buying cars that they were originally leasing. The leasing company keeps the cash but doesn't deliver the title. We've received e-mails from about a dozen people in that situation, and the state says it's a growing problem.
On Dec. 12, Rick Strong said, "I have the loan but no title."
He is not alone. Strong paid nearly $20,000 for a 2005 Dodge truck at the end of its lease from MVM Leasing. The company, in serious financial trouble, kept the cash but never delivered the title.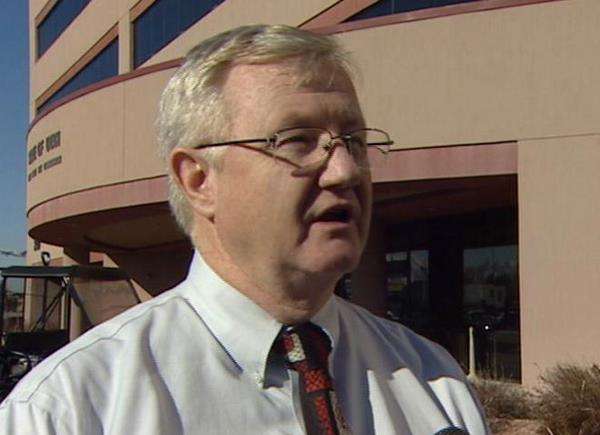 Charlie Roberts with the Utah State Tax Commission said, "It happens throughout the United States. We're not immune from it here. Our case load has gone up two to three times in the last two or three months."
The commission says the number of dealer-related complaints in the fourth quarter of 2007 was 224. In the fourth quarter of 2008 there were 618. The numbers include complaints against struggling companies like MVM Leasing, which is currently under investigation.
Roberts says some of the leasing companies are falling victim to the poor economy. "They overextend themselves and when people are buying a lot of vehicles they can go several months with doing that. When times get tight like they are now, it catches up with them quicker," he explained.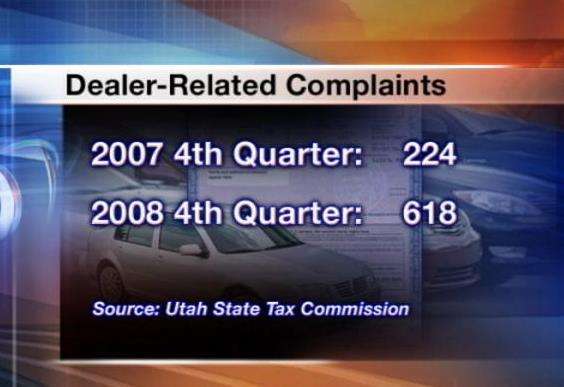 Failing to deliver title is a criminal offense, and the state is investigating several companies. A spokesman for New Car Dealers of Utah says people should talk with their dealer about this concern.
The State Tax Commission says if you're already stuck in this situation, do everything you can to avoid a worst case scenario.
"They'd have a payment without a vehicle and sometimes that does happen. It's rare, but it can happen," Roberts said.
If this happens to you, here's what you need to do:
File a complaint through Motor Vehicle Enforcement at 801-297-2600 or at the link on this page
Notify the bank or credit union that gave you the loan
Talk to your dealer
A number of options can help. The state actually will give you temporary vehicle registration if you're in this situation.
E-mail: wjohnson@ksl.com
×
Related links
Related stories
Most recent Utah stories