Estimated read time: 2-3 minutes
This archived news story is available only for your personal, non-commercial use. Information in the story may be outdated or superseded by additional information. Reading or replaying the story in its archived form does not constitute a republication of the story.
DELTA -- From David Archuleta on American Idol to the University of Utah football team going undefeated, Utah has sure been on the national popularity map lately. Lots of people know about those two accomplishments, but what about Utah accomplishments that don't get a lot of attention?
We found one such achievement that no one else in the world can match, and we found it in the Guinness Book of World Records: Delta holds the world record for the longest bunny hop.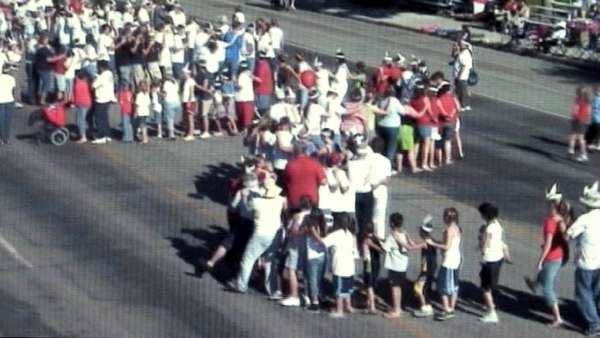 Looking back to that one day almost two years ago, Delta mayor Gayle Bunker just can't stop smiling. "It was something that people, even to this day, still talk about," he said.
On July 4, 2007, it seemed as if the entire city of Delta came together for a common goal. "It's just amazing how many families and their grandchildren came back to Delta to participate in that bunny hop," Bunker said.
Bonnie Shamo helped organize the bunny hop. Really, she was the chairperson for Delta's entire centennial celebration in '07.
Since Delta High School's mascot is the rabbit, Shamo figured having a bunny hop would be kind of fun. When she found out the Guinness World Record for longest bunny hop was about 1,800 people, she really got thinking.
"I had so many people tell us, 'You can't do that. No one will come. People won't be there.' I said, 'We're gonna do it. We're gonna do it,'" Shamo said, and she did.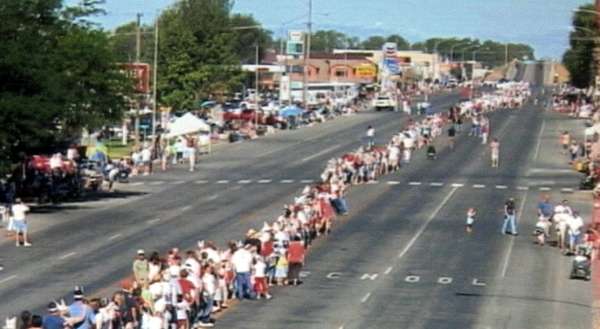 Right there in the middle of Main Street, more than 3,800 people bunny hopped away. "You couldn't see from one end to the other end, but a line of bunnies," Bunker said.
It was more than double the old record, but what's even more amazing: 3,800 people is also more than the population of Delta. "[I] heard reports there were even some tourists in town on the Fourth of July, and they came to the parade and saw that was going on and they got involved in it also," Bunker said.
Delta even won a national award from an organization called the Freedom Foundation at Valley Forge for their entire centennial celebration. Most importantly, it brought the town together in a way that people will never forget. "It was just a magical year. It was wonderful," Shamo said.
Delta's mayor says every July 4 is a big deal for the town, but they don't have any plans to try and beat their own record, unless, of course, some other town breaks it.
E-mail: acabrero@ksl.com
×
Most recent Utah stories