Estimated read time: 3-4 minutes
This archived news story is available only for your personal, non-commercial use. Information in the story may be outdated or superseded by additional information. Reading or replaying the story in its archived form does not constitute a republication of the story.
KEARNS -- The recent murder of a student near Kearns High School shook up a community and led to a pledge for a greater crackdown on gang violence, but KSL 5 News discovered there may be more to that shooting than just another case of gang rivalry.
The Kearns case also offers a glimpse into just how deep the culture of gangs runs in certain areas, and how it can start at an early age and chase a young man to the point of desperation.
Gang activity starts with kids as young as first grade. Kids that young wear colors to school and flash gang signs. The older they get, the more appealing gangs can become, and then they have to decide if they want to join a gang or get targeted by one.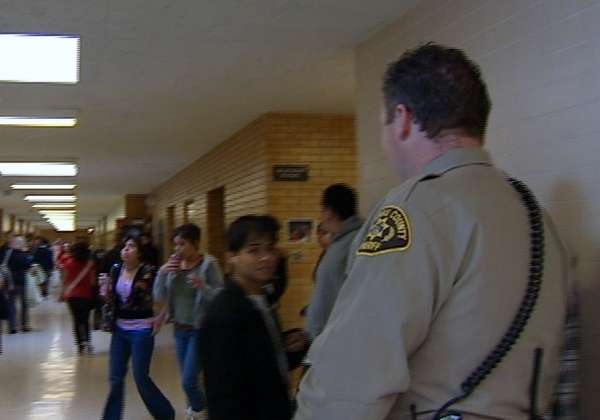 "I've always got to be watching myself," one student told us. "It's not a good way to live."
He's been preyed on by gang members, kids he goes to school with. Some have joined for the thrill or out of fear; others are looking for the prestige or protection that comes with being part of a gang, and many don't know anything different.
"Some of these kids have parents who are in gangs. They've done some serious time. That's the way these kids were raised," explained Deputy Jason Melton, a school resource officer for Kearns High School.
The teen we talked to was forced to fight on his way home from school. "His friend started yelling out, 'Blood gang! Blood gang!'" he said.
His dad says he had no choice but to take his son out of school. "I didn't want him to be the one to get shot," the father explained.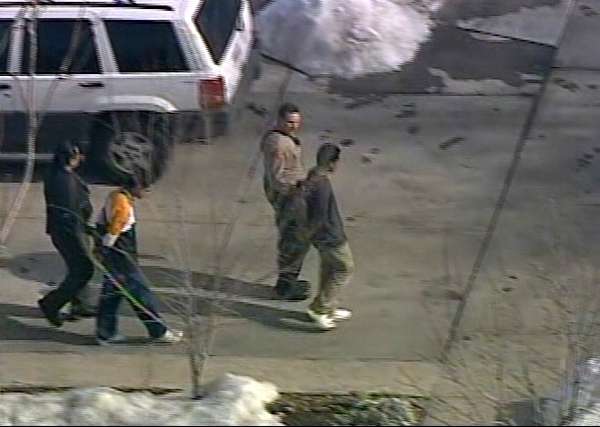 Then on January 21, a student was shot and killed near Kearns High School, and the father knew he had to speak up.
A fight escalated;16-year-old Ricky Angilau fired a gun multiple times. "He defended himself the only way he knew how," the father told us.
One of the bullets hit and killed his classmate, 16-year-old Esteban Saidi. Angilau turned himself in but requested the school's resource officer be the one to arrest him.
"He is a good kid. His behavior was very bad. It's not acceptable, but he is a good kid," Melton said.
This dad says it's obvious what happened that day. "It wasn't out of anger, it was out of fright," he said.
Obvious, because his son has had to defend himself since junior high during fights that, in many cases, begin as feuds. "It's hard to get away from it once someone starts it with you," the student told us.
Those fights happen away from school, away from the supervision of law enforcement stationed there to keep schools safe. Because when students get out on the streets, they get swallowed up by the influence and constant pressure of gangs.
That is more than any one person or school resource officer can solve. If anything has come out of what has happened, it's a realization that the fight against gang violence starts at home, with parents.
Several prevention groups are now making that their main focus, specifically a group called the FACE Movement that formed days after the shooting at Kearns High School. It's a start to dealing with a problem that already runs so deep in our community.
E-mail: corton@ksl.com
×
Related stories
Most recent Utah stories