Estimated read time: 2-3 minutes
This archived news story is available only for your personal, non-commercial use. Information in the story may be outdated or superseded by additional information. Reading or replaying the story in its archived form does not constitute a republication of the story.
SALT LAKE CITY -- A new video has just come out that every Salt Lake City police officer must watch. It's about autism.
According to the Autism Society of America, autism is the fastest growing developmental disability, affecting up to 1.5 million Americans. Those are facts the Salt Lake City Police Department could not ignore, so it co-produced a video to show its officers how to properly deal with someone with autism.
The video starts out with a scenario that was in the news just two weeks ago. A 20-year-old autistic man wandered from his home and was missing for the second time. The first time Justin Bailey went missing was last summer for three days. Bailey has the mental capacity of a 7-year-old.
It's cases like this that the Salt Lake City Police Department wants its officers to be ready for, and that's why it released a new public service announcement, in partnership with SaharaCares, about autism that is required for all to watch.
In the video, a doctor tells the viewer, "Autism is a developmental disorder that affects an individual's ability to communicate and interact."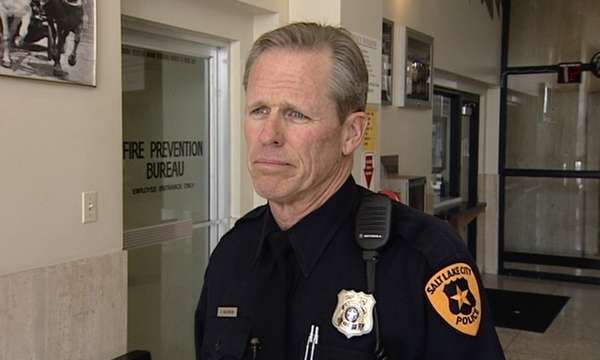 Salt Lake City police Detective Dennis McGowan said, "Because of the prevalence of autism in the community, it's important for officers to recognize the signs of autism and not otherwise mistake those signs for aggression and non-compliance."
McGowan has watched the 25-minute video and says he's learned a lot about how to recognize an autistic individual. He said, "They sometimes don't establish eye contact. They look away. They can get scared, nervous, run away. Do you have a phone number? Have phone number, repetitive behavior or saying repeating things."
The video goes through several scenarios involving autistic individuals, young and old, explaining how to best deal with the situation.
But that's not all this video has taught Detective McGowan. He said the video taught him, "perhaps to be a little more sensitive and recognize the signs more quickly."
The video wasn't just made for law enforcement. You too can learn about autism. For more information, CLICK HERE.
E-mail: abutterfield@ksl.com
×
Most recent Utah stories