Estimated read time: 3-4 minutes
This archived news story is available only for your personal, non-commercial use. Information in the story may be outdated or superseded by additional information. Reading or replaying the story in its archived form does not constitute a republication of the story.
West Valley City -- A man is in jail for beating his ex-girlfriend's puppy and recording it on her voice mail. Anthony Spidle, 21, and his girlfriend broke up several months ago. Jail documents say he beat the dog because his ex-girlfriend didn't love him anymore.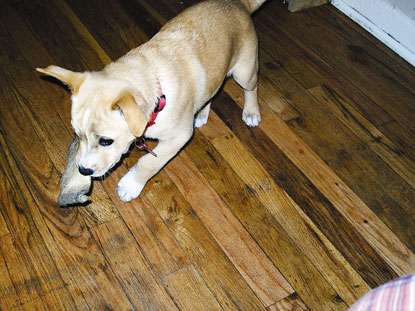 Since the Legislature passed stricter animal abuse laws, Spidel is the second person to face felony charges for animal abuse.
Temma Martin, with the Utah Animal Adoption Center, said, "In hearing the details of what the perpetrator did to the dog, it's absolutely heartbreaking."
Court documents reveal the abuse this puppy endured, allegedly at the hands of Spidle. Prosecutors say on March 21, Spidle's ex-girlfriend received voice mails from Spidle.
She could hear "the sound of the puppy yelping severely, being thrown around and being beaten in the background."
She also heard Spidle saying, "She doesn't love me, and she doesn't love you."
Two people, who live with Spidle in a West Valley City home, told police Spidle was angry.
One of them told authorities when Spidle came upstairs with the dog, he became angry again, "grabbed the puppy by the legs, swung him around and threw him against the wall. He then beat the dog with a skateboard and tennis racket."
He then jumped on the puppy's head and throat, "yelling that he was going to kill him, cut off his head" and give it to his ex-girlfriend.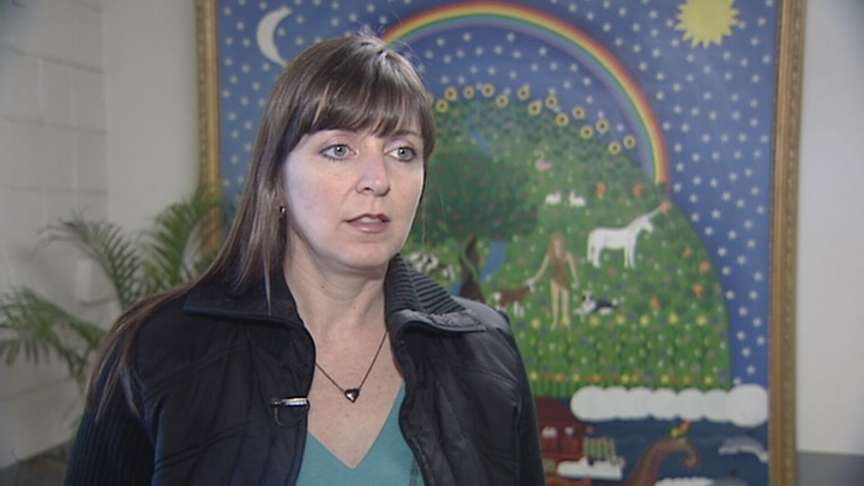 Christy Sevy, lead tech at Advanced Veterinary Care, said, "It was definitely surprising. The right kind of blow could have taken the patient."
Vets at the animal hospital treated the 6-month-old yellow Lab and pit bull mix named Gabriella. Sevy said, "When she came in, she was bleeding from the nose. She had some trauma to one of her eyes."
Martin says the dog will be scarred for life. "Unfortunately we see dogs come through the shelter all the time that are clearly afraid of men and haven't survived anything like this incident," she said.
The ex-girlfriend tells the Deseret News she doesn't know what prompted the attack. She says her two-year relationship with Spidle had been abusive at times.
Martin says she's not surprised that relationship was abusive. "It's the last piece of control the abuser has over that victim," Martin said. "It's been shown that this often happens when a victim gets out of a situation, then the pet takes the brunt of the violence."
Animal advocates say this case shows the link between domestic violence and animal abuse. Martin said, "It's reassuring to know that somebody's going to be punished at the level they deserve to be for doing something as horrible as this."
Court records show Spidle was charged with assault in 2007. Last year, he was also charged with assault and simple assault in a domestic violence-related case. Both cases were dismissed.
The ex-girlfriend told KSL Spidle kept the dog because she couldn't have any more pets at her house.
The puppy is now with a relative and doing better. The Animal Advocacy Alliance of Utah has set up a fund to help with medical bills. If you would like to make a donation, you can e-mail them at info@henryslaw.com or call 801-347-3345.
He will make his initial appearance Friday, March 27.
Story compiled with contributions from Andrew Adams and Sandra Yi.
×
Most recent Utah stories