Estimated read time: 2-3 minutes
This archived news story is available only for your personal, non-commercial use. Information in the story may be outdated or superseded by additional information. Reading or replaying the story in its archived form does not constitute a republication of the story.
SALT LAKE COUNTY -- Misty Ostrander has seen hit-and-run cases before on TV, many of them left unsolved. But when she looked at her bumper and saw the clue the man who hit her left behind, she knew her case wouldn't be one of them.
A couple of weeks ago Ostrander and her friend, Jordyn Sommer, were driving down 5400 South near 2200 West in Taylorsville when, out of nowhere, they were hit from behind.
"I remember sitting there, not knowing what happened, just the noise," Sommer said.
Both say they blacked out for a few seconds, but when they came to they saw the man who hit them in his car.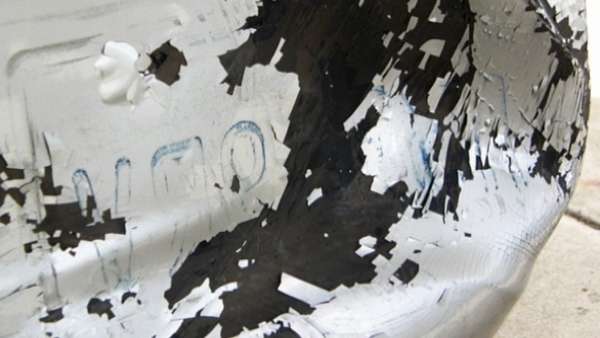 "I remember walking towards him to see if he was OK, and I could tell he was in there, and he was laying there, and then he looked around and floored it," Ostrander said.
Just like that, he was gone and both women had no idea who he was. "I didn't get his license plate number because I was too worried about what was going on," Ostrander said.
As it turns out, his license plate number came to them. When her father took a closer look at her car, he found that the other car's license plate was imprinted on her bumper.
"I think we were really lucky," Sommer said.
Without this pretty big clue, everyone agrees this case might have never been solved. Ostrander's attorney, Scott Edgar, thinks the driver must've been flying to cause an imprint on the car's bumper.
"That's a criminal activity, to hit-and-run, so that certainly helps the liability side of the case," Edgar said.
The attorney says because of the imprint, they traced the number to the owner of the car and can now go after his insurance company. No charges have been filed yet because police want to make sure they know who was driving the hit-and-run car.
E-mail: acabrero@ksl.com
×
Most recent Utah stories