Estimated read time: 3-4 minutes
This archived news story is available only for your personal, non-commercial use. Information in the story may be outdated or superseded by additional information. Reading or replaying the story in its archived form does not constitute a republication of the story.
SALT LAKE COUNTY - The Granite School District is warning parents about a scam. The scammer calls you, claiming to be your child's school counselor and says the child needs to enroll in an ACT prep course. Of course, they ask for a credit card. What makes this one so mean is that they prey on a parent's desire for their children to succeed. And even worse, they address your child by name.
Dave Copier works from home. So when he got the call from a blocked number he knew something was up. "So immediately, I think, oh goody, this is going to be a recording or a salesman or something," he said.
Only this salesman knew his son's name and that he was a sophomore at Cottonwood High School.
"He said this is a counselor at his high school, and we're arranging ACT/SAT testing," Copier recalled.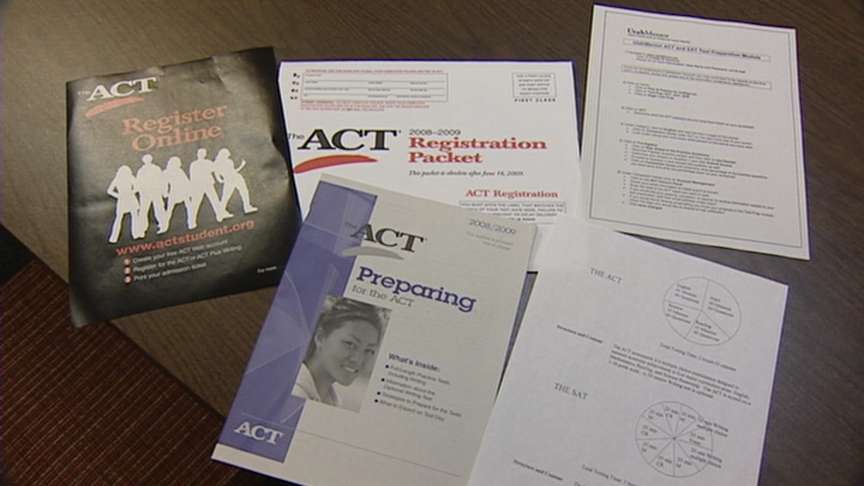 The caller said the prep CDs would ship in five days, giving his son plenty of time to study before the May test date. All he needed was Copier's credit card number. "I said, 'I'll tell ya what. I don't have my card, but if you give me your phone number, my wife will call you right back when she gets home.' Then of course, he hung up," Copier said.
He called Cottonwood High School, and they called the district. Soon after, Granite School District alerted parents.
Granite District spokesman Ben Horsley says it's not legitimate. He said, "We sent home a notification using a phone system as quickly as possible, just alerting them that these calls were being made."
He added, "We would never, as a district or as a school, ask for personal information or credit card information."
Horsley said Cottonwood High does offer some ACT test preparation programs, but they are offered for free at the school. There are also other programs that come with a fee, but students and parents can find out about those options through the school counseling office.
Horsley says he is not sure how the caller knew so much about the students.
"Really, if someone was able to purchase that school directory out of the office they would easily be able to identify a student and pretend to be someone out of the school. But I can't confirm that's how he obtained this information," he said.
Horsley said right now they are not going to change their policy over school directories.
"We make those directories available and parents can actually opt to have their student's information taken out of that and not advertised," he explained.
Copier hopes no one falls for it. But as a parent, he can see why someone might. He said, "They hit a nerve when they ask you is he college-bound. Yes! Is he still college-bound? Then you kind of get defensive."
This sounds very similar to a situation KSL reported just last week at Layton High School. In that case school administrators traced the calls to a company out of California.
Horsley says parents should file a report with police if they continue to get calls of this nature.
Story compiled with contributions from Mary Richards and Nicole Gonzales.
×
Related stories
Most recent Utah stories