Estimated read time: 1-2 minutes
This archived news story is available only for your personal, non-commercial use. Information in the story may be outdated or superseded by additional information. Reading or replaying the story in its archived form does not constitute a republication of the story.
SALT LAKE CITY -- Snow shattered dreams of an early spring across Utah. Friday and Saturday delivered the kind of weather people were longing for; now it's back to the snow and cold.
In downtown Salt Lake City, snow flurries are in the air, but the snow isn't sticking.
It was a much different story Monday morning though, after the storm hit overnight and in some areas the snow made driving very slick.
On Interstate 80, there were 35 weather-related slide-offs or accidents, which troopers blame on excessive speeds for the conditions.
There were no serious injuries, but a lot of bad damage to the vehicles involved. In one crash near 7200 West the driver of a truck hit a slick spot, spun 180 degrees and went head-on with a semi. UHP says the driver was speeding and warns other drivers to slow down.
Utah Highway Patrol Trooper Josh Workman said, "People start to be complacent with their driving, thinking the weather is nice, giving themselves a little bit more time to get to work, driving a little too fast, you lose control during this weather, and then you crash."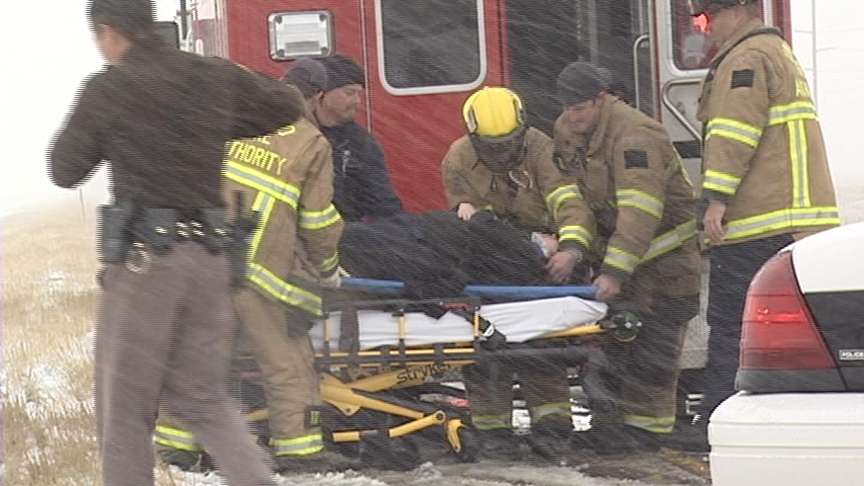 High winds caused major problems along the Wasatch Front. In Ogden, crews restored power to 1,200 customers Monday morning after winter weather caused a power line to go down.
That same windstorm has hit now eastern Wyoming, causing blizzard conditions there and I-80 is closed at Laramie, which will affect long haul truckers.
In Salt Lake City, the roads are clear and, other than limited visibility, the weather isn't causing any serious delays.
Story compiled with contributions from Sam Penrod and Shara Park.
×
Related links
Most recent Utah stories