Estimated read time: 1-2 minutes
This archived news story is available only for your personal, non-commercial use. Information in the story may be outdated or superseded by additional information. Reading or replaying the story in its archived form does not constitute a republication of the story.
HERRIMAN -- Emergency crews and residents in Herriman held a drill Saturday that will help them be prepared for an emergency or disaster. It was the first of its kind drill for the city.
Between 400 and 500 residents took part in the emergency preparedness communications drill Saturday morning.
They know that they can't be sure what type of disaster will happen, or when and where will hit. But Capt. Clint Smith of the Unified Fire Authority said, "If something really did happen tomorrow, they would know what to do."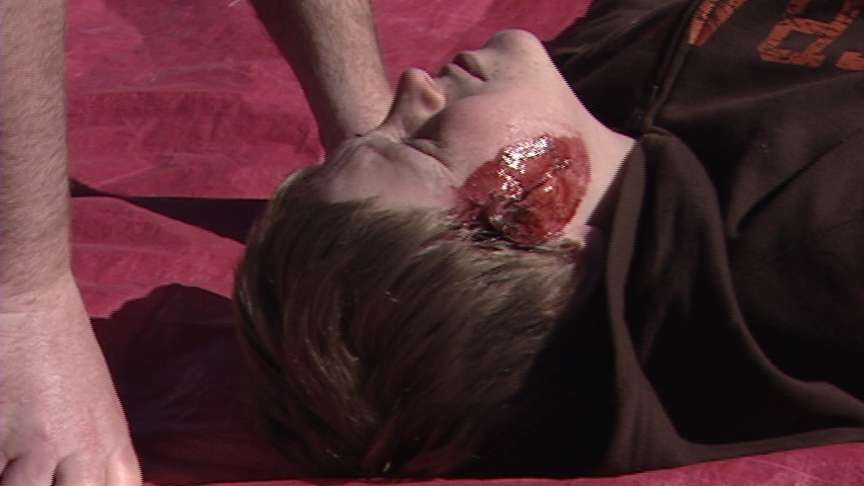 Several different scenarios unfolded simultaneously during the drill, from people injured in vehicle accidents to people getting supplies after house fires, gas leaks and downed power lines.
When the situation is hectic, having a proper flow of communications is the key to getting help quickly.
"Until you are in the real thing, you don't really know what it's like," Smith said.
Disaster drills like this one help emergency responders to better communicate. For residents, it shows why it's a good idea to be prepared individually instead of waiting for government help.
Resident Seth Housley said, "If there's an emergency, you really need to know what to do instead of just panicking."
"The only way to be prepared is to practice," Smith said.
Officials will study and discuss things that went well during Saturday's drill as well as things that need improvement.
E-mail: acabrero@ksl.com
×
Most recent Utah stories