Estimated read time: 3-4 minutes
This archived news story is available only for your personal, non-commercial use. Information in the story may be outdated or superseded by additional information. Reading or replaying the story in its archived form does not constitute a republication of the story.
TOOELE -- The investigation into more than 80 cars stolen from a dealership in Nebraska ended in Utah. Police arrested two of the suspects in Utah and also found some of the cars.
Prosecutors in Scottsbluff County, Neb., say federal charges could be filed in this case.
Three suspects in custody; 2 are in Utah
The dealership's owner, 52-year-old Allen Patch, turned himself into investigators at the Utah State Tax Commission early Thursday morning. A spokesperson for the Motor Vehicle Enforcement Division said Patch surrendered with his attorney by his side.
On Wednesday, police arrested Rachel Fait, 37, who worked for Patch. A tip led authorities to a home in Tooele where she was staying.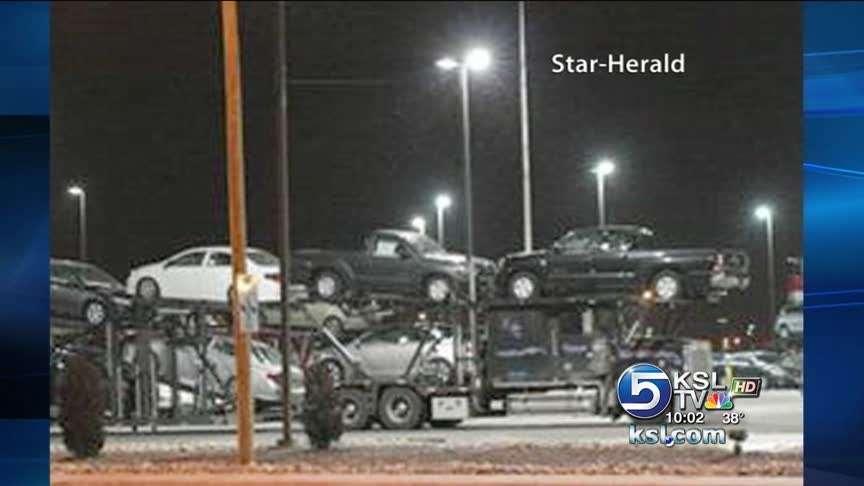 Both are now in the Tooele County Jail awaiting extradition to Nebraska.
Another employee, 53-year-old Rick Covello, turned himself into Nebraska authorities.
Authorities in Nebraska issued arrest warrants for Patch, Fait and Covello after more than 80 cars were taken off the lot of the Legacy Auto Sales dealership in Scottsbluff, Neb.
A photo shows someone loading new Toyota and Ford cars, valued at $2.5 million, onto a transporter truck Monday night.
Patch, who owns the dealership, had cleaned out his desk and disappeared. The search for him focused in Utah because both Patch and Fait have ties here.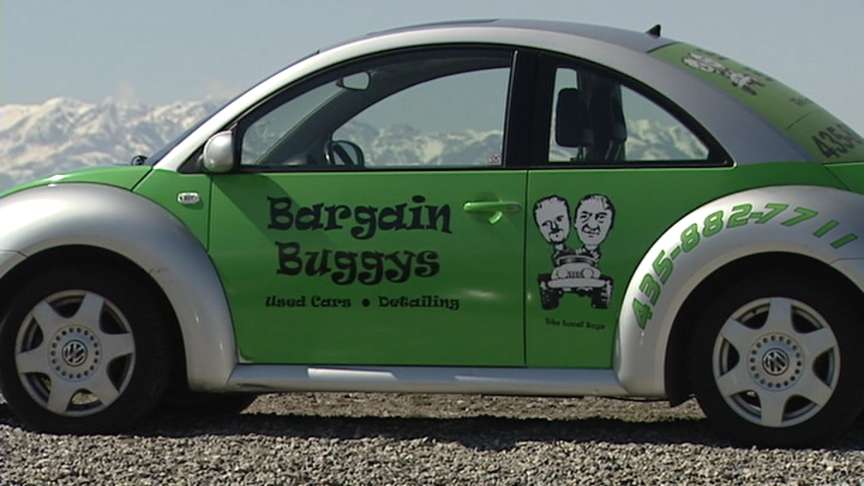 Charlie Roberts with the Utah State Tax Commission, said, "They're both from the Utah area. Mr. Patch has owned several dealerships throughout his career, throughout Utah, Salt Lake, Ogden, Murray, Orem area."
Several stolen cars found in Utah
Authorities traced some of the cars to Brasher's Auto Auction and to Utah Auto Auction. Several vehicles were also found at Bargain Buggy's dealership in Tooele.
Owner of Bargain Buggy's Mike Garrard has known Patch and Fait for years. He said it was well-known that Patch's dealership in Nebraska was closing, so he asked about buying some of their inventory.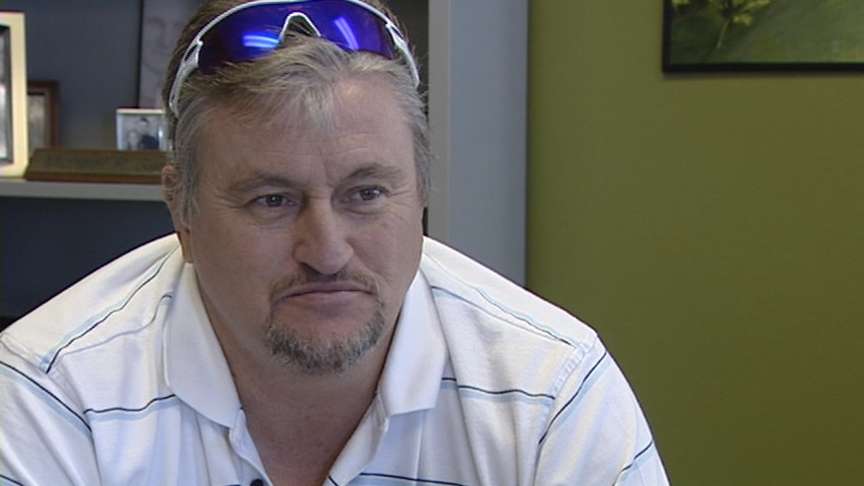 He had no ideas the cars were reported stolen until he got a call from police in Nebraska earlier this week. Authorities picked them up Thursday morning.
Garrard said, "It was shocking, unbelievable. I didn't think it was true."
What was the motive?
He said he can't figure out a motive for moving the cars. "He helped the community anywhere he could," Garrard said. "He would donate, he sponsored football, baseball, anywhere he could help the community, he did,"
Others were found in Arizona, Las Vegas and at the Scottsbluff airport.
Prosecutors in Nebraska say Patch may have been having financial problems. They say before the cars were moved, the suspects transferred manufacturer's certificates into titles.
Prosecutors say that's suspicious because they didn't notify Toyota Financing about the change. It reported the vehicles stolen, so investigators will recover them.
An arrest warrant affidavit says one of the executives may have embezzled more than $46,000 from the dealership, and police have yet to look into Legacy's used-car business.
Some of the cars were found in Arizona, Las Vegas and at the Scottsbluff airport, but about 60 are still missing.
E-mail: syi@ksl.com
In a previous story on this case, we incorrectly identified one of the auto auctions, where some of the missing cars were found. Utah Public Auto Auction in Salt Lake City did not receive any of the missing cars.
×
Related stories
Most recent Utah stories