Estimated read time: 2-3 minutes
This archived news story is available only for your personal, non-commercial use. Information in the story may be outdated or superseded by additional information. Reading or replaying the story in its archived form does not constitute a republication of the story.
PROVO -- The sound of gunfire disrupted a quiet lunch at a popular restaurant in Provo. No one was hurt Wednesday afternoon when the gun fired at the Olive Garden restaurant on 504 W. 2230 North, but it rattled several customers who were shocked to hear a gunshot while eating lunch.
It's another case of a gun that belonged to a concealed-carry permit holder going off in public. No one missed out on their lunch except the man with the gun. He was taken into custody by police until they determined what happened was an accident.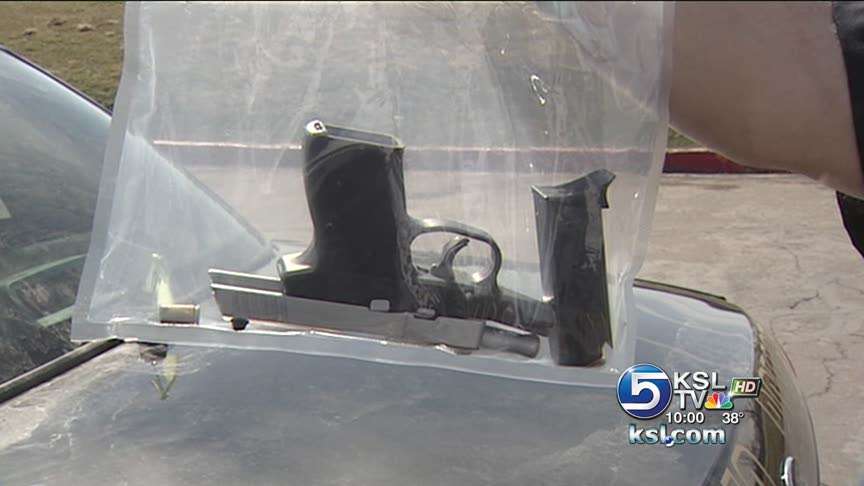 It's the second time in just a couple of months that a concealed weapon permit holder's gun has misfired in a public restaurant.
Talia Hudson and her mother had looked forward to meeting for lunch at the Olive Garden for a month. While they were enjoying their meals, they heard the loud bang. Hudson said, "We were just sitting there and we heard this bang, and my mom said, 'Is that a gunshot?' And I said, 'That's a gunshot.' And she said, 'No way.' And I said, 'I think that was a gunshot,'"
Other customers heard the shot and also believed it was a gun.
Customer Barbara Kunzler said, "Our server to our table said it must have been something that just dropped, and we said, 'No, it was a gun.' And she went and investigated and said, 'Yes, it was a gun.'"
The gun is a 9 mm handgun.
Lt. John Geyerman, with the Provo Police Department, said, "An individual had a concealed weapons permit. The gun was in its holster on its side. He was sitting down in a chair and reached down to do something to the gun, and it went off and discharged one round into the chair."
Police took the gun's owner into custody, and he was questioned at the police station until officers decided the gun was accidentally discharged.
Less than two months ago, on Jan. 13 at a Carl's Jr. in Centerville, a 26-year-old man's gun fell out of the holster and fired while he was in the bathroom. The bullet blew the toilet apart, but no one was seriously hurt.
The state agency that issues concealed-carry permits calls cases like these unacceptable.
Jeff Dunn, an investigator with the Utah Department of Public Safety, said, "You do have negligent discharge. I wish I could say there wasn't. Some people do make mistakes, but I wish I could say there wasn't because firearm safety should be No. 1."
Provo police released the man Wednesday afternoon and cited him for discharging a weapon within city limits, a misdemeanor. They kept his gun, however. The state will investigate and decide if the man will get to keep his permit or if it will be suspended or revoked.
E-mail: spenrod@ksl.com
×
Most recent Utah stories