Estimated read time: 2-3 minutes
This archived news story is available only for your personal, non-commercial use. Information in the story may be outdated or superseded by additional information. Reading or replaying the story in its archived form does not constitute a republication of the story.
COALVILLE -- Summit County health workers conducted a test Saturday to see how quickly they can distribute medication to the public in case of an emergency.
The test was the first of its kind in the country. FEMA, the Centers for Disease Control, and other county health departments are interested in the results.
All day, volunteers showed up at the Zions Bank in Coalville, where anyone under age 18 received a dollar coin as many times in two hours as they wanted. The coins were incentive to get residents to participate in the test.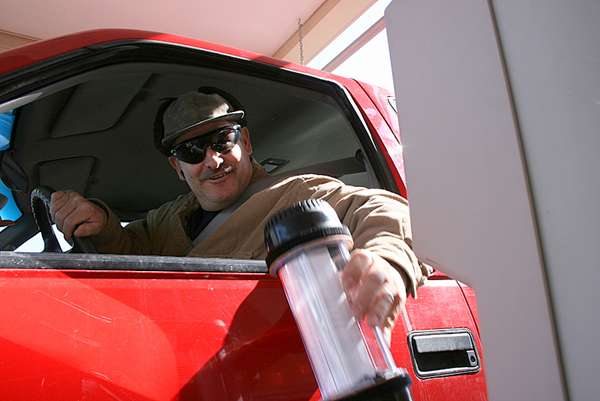 Natalie Kershaw said, "My kids are loving it because they are getting money."
If there ever was an emergency that required medicine to get to the public quickly, banks have the infrastructure to do so.
So during the test, health workers gave drivers paperwork. Nurses then used the form to determine how much medicine to put in an envelope. Then tellers got the medication to people as if it were a bank transaction.
Katie Mullaly of the Summit County Health Department said, "This is just another method of getting medication out."
Residents seemed impressed. Jeff Ovard of Henefer said, "It's a good idea." Jamie Hunter of Coalville added, "It's a really nice way to do it."
The health department also wanted to find out how many people it could serve and how quickly. At one point health workers were averaging four vehicles per minute. With an average of four people per car, that's 16 people per minute, which they consider a lot in a short amount of time.
Mullaly said, "I think it really helps the public feel secure in government planning efforts."
She says in the event of a real health emergency, time is important. "It's all about making sure the public is safe and healthy," she said.
The test also was conducted in Kamas on Saturday. In two weeks, Tooele County will hold a similar one.
E-mail: acabrero@ksl.com
×
Photos
Most recent Utah stories