Estimated read time: 2-3 minutes
This archived news story is available only for your personal, non-commercial use. Information in the story may be outdated or superseded by additional information. Reading or replaying the story in its archived form does not constitute a republication of the story.
On Friday, Eyewitness News reported on the discovery of mortgage records left next to a dumpster in a Draper office complex. Those records contained the personal information of hundreds of people.
The state Division of Real Estate says it's dealt with four similar cases in the past few months: Companies either moving or going out of business and leaving behind files with customer's sensitive personal information. The division promises hefty fines for others who do the same.
On Friday morning, someone noticed the files next to a dumpster in Draper. Inside, the papers had names, addresses, phone numbers, Social Security numbers, even information on bank accounts.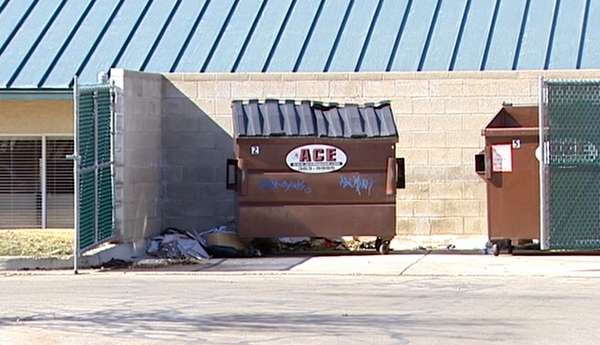 It turns out the files belonged to a realty company in the office complex, which did not properly dispose of the files.
"We charge our licensees not only with keeping the information, but then making sure it is safe afterwards. Obviously, we've seen in the news what happens when that information isn't kept safe," said. Mark Steinagel, director of the Utah Division of Real Estate.
These types of cases have prompted the Division of Real Estate to clarify its rules for mortgage and real estate companies. It now spells out how long the records must be kept, with an emphasis on proper disposal of a record.
"We're not going to tell you how to dispose of them. But if you dispose of them, you have to do that in a reasonable manner that safeguards personal identifying information. So, I don't care if you have your assistant shred them. I don't care if you hire a document management company to destroy them. That is fine. But we'd better not be having these situations where we find hundreds of boxes of identifying information," Steinagel said.
So far, the division has issued fines for files left behind in a warehouse, a storage unit and a vacated office. In one case, it issued a fine of $20,000.
"It's $20,000 for this guy, but what about the 100 people or more who had their information stolen? How much is it going to cost them in the long run if something happened to their name, their Social Security number? So, we are trying to send a message: This is unacceptable. You need to protect the public's information," Steinagel said.
The Division of Real Estate acknowledges its investigators are looking into Friday's incident and encourages anyone who sees unsecured mortgage files to contact their office, which will ensure the personal information is properly disposed of.
E-mail: spenrod@ksl.com
×
Related stories
Most recent Utah stories