Estimated read time: 2-3 minutes
This archived news story is available only for your personal, non-commercial use. Information in the story may be outdated or superseded by additional information. Reading or replaying the story in its archived form does not constitute a republication of the story.
DRAPER— Personal information including bank account and social security numbers was free for anyone to steal near the dumpster of a Draper real estate office Friday.
Someone noticed the personal information on home purchase documents for all to see and called Eyewitness News. The realty office where the papers were from says they were thrown out by accident.
Mindy VanCampen found the abandoned files. "I was the victim of identity theft in 1997, and obviously this is how it happens, and I don't think that it's right," she said.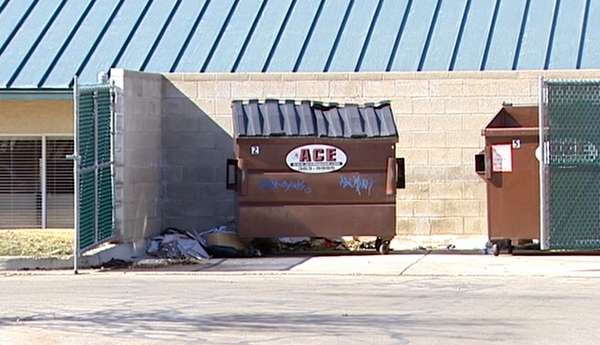 The files were right next to the dumpster, which was empty.
State officials say this is a growing problem, so much so there is a bill right now before state lawmakers to prevent mortgage files from being abandoned.
As VanCampen took some garbage from her office to the dumpster, she was shocked at what she found.
"I've worked in office management for about 15 years, and I know that those definitely look like personal files, so I opened them up and noticed there was mortgage papers, social security numbers, addresses, mortgage information," she said.
Mindy and her co-worker Juan Chappuis have personal experience of being identity theft victims and knew others were in danger.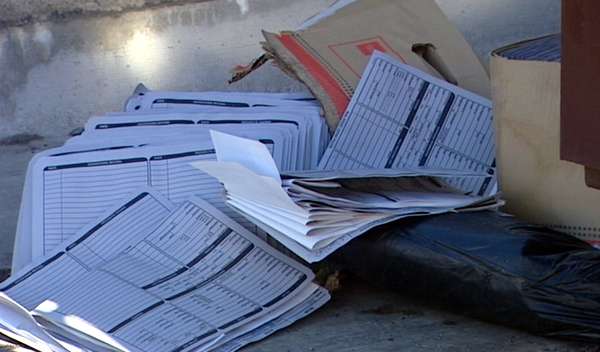 All of the files had two things in common: the same real estate company handled the deal, and they were all from purchases in the spring of 2004. We did some checking and found companies are required to keep mortgage packages for four years after the deal, and also to properly dispose them.
Chappuis said, "It was just out here for anybody to come up here and take and go do an ID theft. It's really bad to see something like that so easy."
"This is exactly how my information was stolen, and so it doesn't make me very happy or comfortable at all with the way businesses are run," VanCampen said.
They called Draper police who responded to find hundreds of people's personal information in the files. An officer went to North Star Realty, where the files came from.
The owner blamed a new employee who put the files in the wrong place, in the garbage pile rather than where items that are to be shredded go.
A few moments after our call, an employee came outside with a garbage bag and picked up the files and took them inside.
"They are required to dispose of information properly, and that's not it, and I don't think they should be able to operate if they can't do their job right," VanCampen said.
The real estate office assured us that the files would be shredded.
The State Division of Real Estate said it fined a different company $20,000 earlier this month and warn other companies with this information they had better properly dispose of the files, even if they are going out of business.
E-mail: spenrod@ksl.com
×
Most recent Utah stories