Estimated read time: 2-3 minutes
This archived news story is available only for your personal, non-commercial use. Information in the story may be outdated or superseded by additional information. Reading or replaying the story in its archived form does not constitute a republication of the story.
SALT LAKE CITY-- A judge on Wednesday sentenced four people accused of tricking Samoan parents into giving their children up for adoption.
The four will not face any prison time. Instead, Judge David Sam stuck to the terms of a plea agreement, sentencing the defendants to five years probation.
The judge also ordered them to contribute to a trust fund that will help adopted children stay in touch with their birth families in Samoa. Also, they can't get involved in the adoption industry for the rest of their lives.
The courtroom was packed with families expressing concern that the defendants would likely not face jail time, but the judge says justice was served.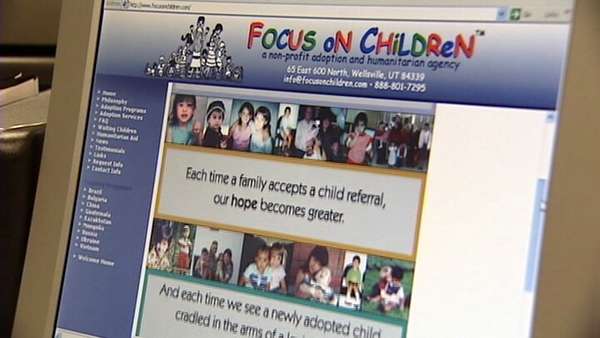 Scott and Karen Banks, the operators of the Focus on Children adoption agency in Wellsville, and former employees Coleen Bartlett and Karalee Thornock left the courthouse after the sentencing, but supportive family members hugged before leaving.
The defendants pleaded guilty last month to lesser charges and admitted that birth parents in Samoa believed they were going to be temporarily separated from their children, while adoptive parents in the U.S. thought they were adopting orphans.
U.S. Attorney Brett Tolman says while some victims felt prison time would have been the best punishment, it was imperative for the well being of the children that the defendants face probation instead.
About 80 children are involved in this case. At this time, they are in the custody of their adoptive parents in the United States. It's unclear what will ultimately happen to the children, but the U.S. Attorney's Office hopes they will remain with their adoptive parents.
The amount of money that the defendants will need to contribute to the trust each month has not been determined. Also, as part of the agreement, the defendants will be making public statements.
In 2007 the Focus on Children adoption agency was issued a 135-count indictment with charges involving conspiracy, fraud, and immigration violations.
Story compiled with contributions from Courtney Orton and Shara Park.
×
Related stories
Most recent Utah stories