Estimated read time: 2-3 minutes
This archived news story is available only for your personal, non-commercial use. Information in the story may be outdated or superseded by additional information. Reading or replaying the story in its archived form does not constitute a republication of the story.
A lot of people in Utah invest tons of money in their favorite sport, but it pales in comparison the order received by an Ogden company: A convoy of vehicles for recreating in a very dangerous part of the world.
It's the latest twist from International Armoring Corporation, a company that that specializes in keeping people safe. Its vehicles provide protection from terrorists, kidnappers and robbers.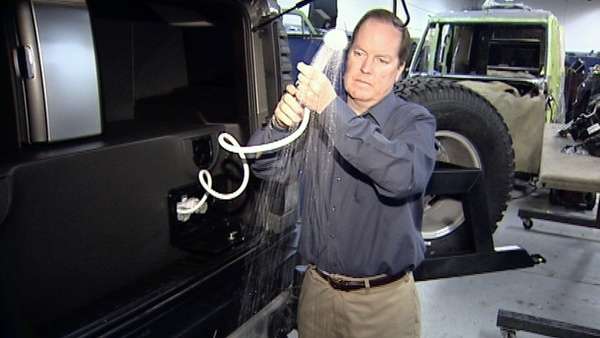 The company is customizing a convoy of Hummers, 5 of them, for a mysterious client somewhere in the Middle East. "I imagine that they are a crown prince of some type in one of these countries," company President Mark Burton said.
But protection does not come cheap. For a single vehicle, Burton says, "When we're done with it, it will probably be about $180,000 [or] $190,000."
The two primary armored Hummers have major amenities: a coffee maker, a refrigerator, even hot and cold running water. "Well, if you're in the desert and you're dirty and you're hot, everybody needs a shower," Burton said.
There are TV screens for driver and passengers, with cameras front and back equipped with night vision. But why would anyone want a camera that looks toward the front? Burton has an answer.
"Well, it could be a threat. It could be a concern over land mines or something like that. It could be just for game hunting," he said.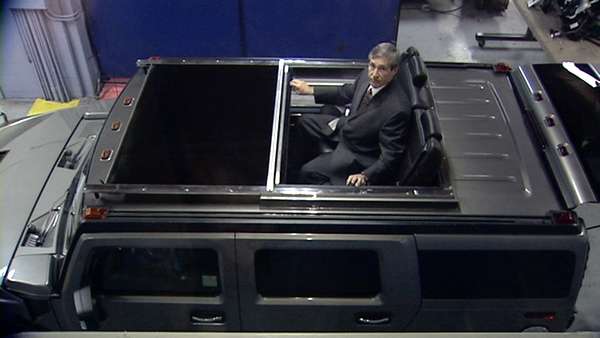 The rear seat is equipped with an elevator system so you can rise right up through the sunroof. It's not, as you might suppose, so that royalty can fire back at attacking bad guys. It's for sport.
"They use them to go falcon hunting. And you might laugh at that, but that is a sport that they like to do. But yet they want to be protected when they do it," Burton explained.
Three additional escort vehicles have even stronger protective armor and bulletproof glass. It's one of the Utah company's standard protection packages.
"We've done over 5,500 vehicles like this. They've been in over 250 different attacks around the world. We've saved hundreds of lives," Burton said.
Lives in a world of wealth most of us can barely imagine. "There's the haves and have-nots in this world," Burton said.
Obviously, we're talking about the "haves" in this case, but the Ogden company's success is based on an important premise: wealth is one of the things that turns people into targets.
E-mail: jhollenhorst@ksl.com
×
Most recent Utah stories