Estimated read time: 1-2 minutes
This archived news story is available only for your personal, non-commercial use. Information in the story may be outdated or superseded by additional information. Reading or replaying the story in its archived form does not constitute a republication of the story.
The economy may be on a decline, but there's actually an increase in the number of people volunteering, especially at the Utah Food Bank.
Janeal Ford of Utah Food Bank Services knows how critical volunteers are. "We simply couldn't do the work we do without them," she said.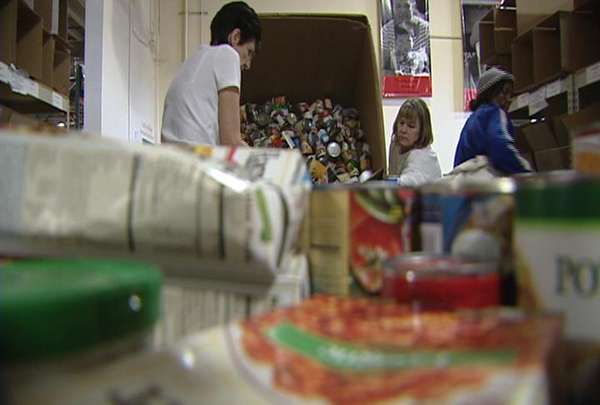 "I think people can give time, food or money. When they're strapped financially, they can still give of their time and it still makes a difference," she explained.
She says the spirit of volunteerism was apparent during the Christmas season.
2007: just more than 7,000 volunteers logged close to 68,000 hours
2008: more than 13,000 volunteers logged close to 118,000 hours
2009: when volunteers typically taper off, close to 8,000 more have volunteered
"I think it's neat," Ford said. "I think it's great that people are seeing that there are others around that are worse off than they are, and they're interested in giving back in whatever way they can. Volunteering is definitely one way to do that."
Karen Swartz is one of those volunteers. "It's an easy way to help out," she said. "If you can't do it financially, you can at least come down and donate a little labor."
Another volunteer, Stella Mzilikazi, said, "Now, since the recession, things are tough for everybody. So, people need to do something instead of sitting at home and starting to think of doing bad things."
The Utah Food Bank is happy to see the surge but wants everyone to know it always has need for more volunteers.
If you're interested in volunteering, call the state's information line at 211 to learn about volunteer opportunities.
E-mail: corton@ksl.com
×
Most recent Utah stories