Estimated read time: 4-5 minutes
This archived news story is available only for your personal, non-commercial use. Information in the story may be outdated or superseded by additional information. Reading or replaying the story in its archived form does not constitute a republication of the story.
By Kathy Aiken and Sarah DallofThe Utah Jazz played its first game following the death of team owner Larry H. Miller. The loss of Miller was felt acutely by players and fans alike Saturday night.
Miller died Friday at the age of 64 from complications of type 2 diabetes. A public viewing for him will be held Friday from 4- 8 p.m. in the VIP room at EnergySolutions Arena. Miller's funeral, also open to the public, will take place at the arena on Saturday at noon. Miller will be laid to rest at the Salt Lake City Cemetery.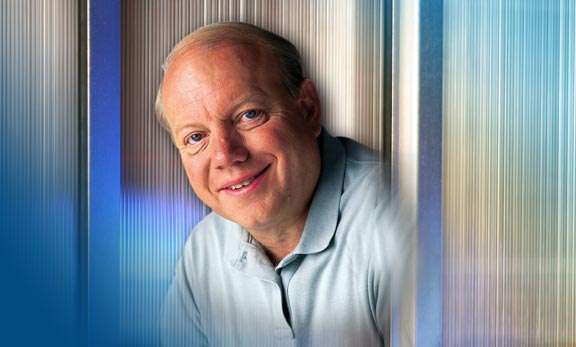 Before Saturday's game began, the Jazz played a video tribute to Miller and held a moment of silence while a spotlight was aimed at his empty chair. The players also wore a patch with Miller's initials, one they'll wear on their jerseys the rest of the season.
Fans remember Miller
Many Jazz fans arrived earlier than usual, not wanting to miss the start of the game and the tribute to Miller.
At Miller's request, fans sang The National Anthem in unison. And off the sidelines, the feeling was unanimous. Fan Spencer Richards said, "Not having him there will be different but we're here to cheer the team as well. I think that's what he would have wanted."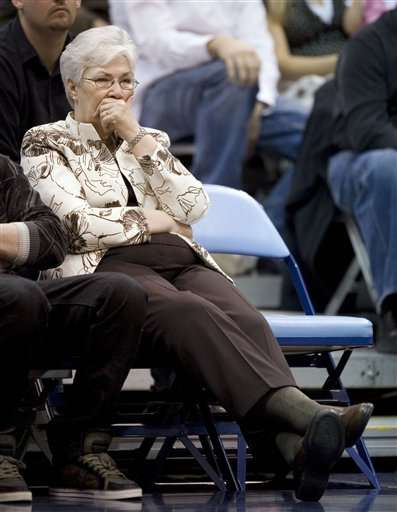 Larry Miller's son, Greg, said, "I think it's what my dad would want. If he could communicate with us, he'd say, 'You guys be there cheering loud.'"
The cheers for Larry were as loud, as a spotlight found his empty seat next to his wife, Gail. Fans held signs, some wiped away tears as flowers were handed out to Miller's wife and children.
Fan Alan Melchior said, "There's no one else I think in the state of Utah that's brought so much joy for so many hours to so many people."
Dan Anderson told us, "This is a guy who could have sold the team and made a lot of money but kept it here because he felt the community needed it."
Before the game, the team's chaplain, Jerry Lewis, offered a prayer behind locker room doors. "A prayer largely that the family will be blessed by God's love and peace and comfort, as only He can, and that the players would do what Larry would expect: not go play, go work," he said.
It was a prayer carried onto the court by fans.
Melchior said, "It's a hard night to smile. It's a night where we all have sadness in our hearts. I'll definitely cheer loud always for Larry and the Jazz."
Emotional morning for team
As is usual on game day, the team had its shoot around Saturday morning. But the mood was anything but usual. Not one question was aimed at the match up against the Hornets. The players and coaches wanted to honor their owner and friend.
"Larry was always in the locker room, so that's the toughest part," said head coach Jerry Sloan.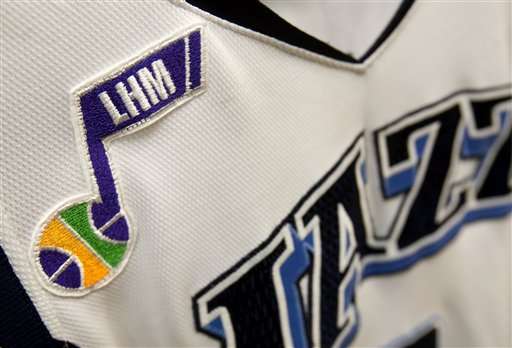 It was an emotional morning for Sloan, knowing Miller's locker now would be empty. The players will also miss his locker room pep talks and front-row presence.
"His presence is already missed," said player Carlos Boozer. "We came in this morning with our heads down. It's tough when you lose someone like that. We hope he rests in peace and we'll be there for his family."
Boozer also said Miller called him many times to check on Boozer's son Carmani as the boy battled sickle cell anemia.
Teammate Deron Willliams said, "On more than one occasion, he came in and told me how much he appreciated me and being in this organization. You have to respect him for that. He's the reason I have a contract and am able to sign another contract and am able to take care of my family for the rest of my life. I'll always thank him for that."
Andrei Kirilenko said, "Even in tough times -- and I've had tough times -- he always stood up for me. He's a really great man."
And Matt Harpring added, "I know I'm going to glance over there at his chair, and we're going to have a thought of Larry over there. Maybe that's a good thing because every time I look over there I'm going to remember Larry."
They all said they'll remember Miller as a very hand-ons owner, one who was a constant presence in the locker room and during player introductions. That's something Sloan and the players said they'll miss.
E-mail: kaiken@ksl.com
E-mail: sdallof@ksl.com
×
Photos
Related links
Related stories
Most recent Utah stories