Estimated read time: 2-3 minutes
This archived news story is available only for your personal, non-commercial use. Information in the story may be outdated or superseded by additional information. Reading or replaying the story in its archived form does not constitute a republication of the story.
A man wanted for a parole violation tried running from police Thursday in Orem. But thanks to a citizen who saw what was happening, the suspect was caught.
Joby Ramono tried to hide from our camera as he sat in the back of a police cruiser this morning. His run-in with police started after the SUV he was riding in was pulled over by officers.
"The passenger got out of the vehicle and decided to run from the scene, so we had to chase him down and went over a couple of fences, and actually we had a citizen stop and help us," explained Utah County sheriff's Deputy Jay Lessley.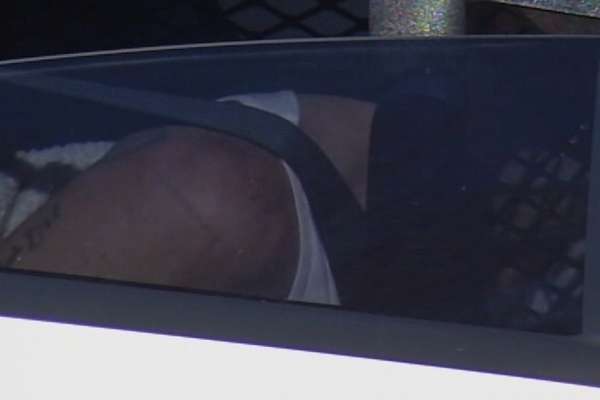 That citizen was Jake, who asked us not to use his last name. He saw the man take off and decided to hold him for the deputy.
"He jumped over [the fence], he dropped a wallet or something, put it back in his hoodie, ran across the road; and then I was telling him to stop, and he then sped up, ran to where the barbwire fence is at, where I tackled him and held him there until the police officer arrived," Jake said.
Romono tried to get Jake to let him go. "He just told me I didn't have to do what I was doing, and I told him I could do what I felt I needed to do, and that was pretty much it. He didn't say much. He was pretty quiet after that," Jake said.
While police were arresting Romano, the man driving the SUV fled as well. He was later caught by Orem police trying to hide in a nearby office complex. Police say, with the help of a K-9, they found drugs inside the vehicle.
As for Jake, it was much more of an exciting day than he expected. "Just doing what anyone would really do, probably. Seeing someone flee from the police like that, you just react," he said.
In addition to the parole violation he was running from in the first place, Romono faces new charges of drug possession and resisting arrest.
E-mail: spenrod@ksl.com
×
Most recent Utah stories