Estimated read time: 2-3 minutes
This archived news story is available only for your personal, non-commercial use. Information in the story may be outdated or superseded by additional information. Reading or replaying the story in its archived form does not constitute a republication of the story.
A Salt Lake City steel company is battling tough economic times. Projects are at a near standstill, but instead of laying off more workers, the company's CEO came up with a different idea in the "Aloha Spirit."
When the economy tanked, so did Legacy Steel's business. Five projects were put on hold, including a 4-story building. "We're desperately searching for work," said shop superintendent Curtis Murray.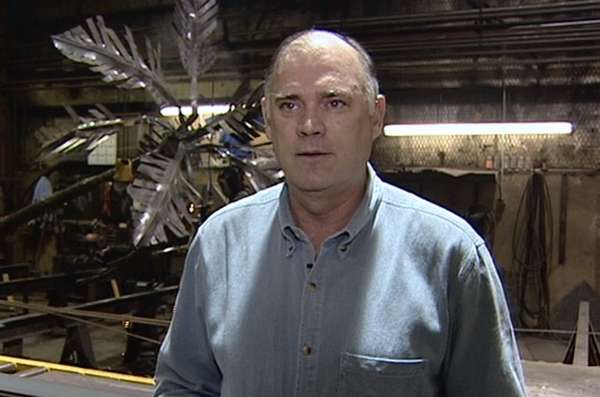 In fact, the company was so desperate a few of their 36 employees had to be laid off. It's something CEO Randy Gingras hopes he won't have to do again. "There's no way we're going to succeed without the right kind of people," he said.
Gingras lives in Hawaii and has been commuting to Utah since he took over the family business in 2005. The facility itself has been in operation since the 1960s, and some of the employees have worked there for decades.
Gingras, seeking a home away from home, had an idea. "We were just joking around about: I need two palm trees for my hammock," he said.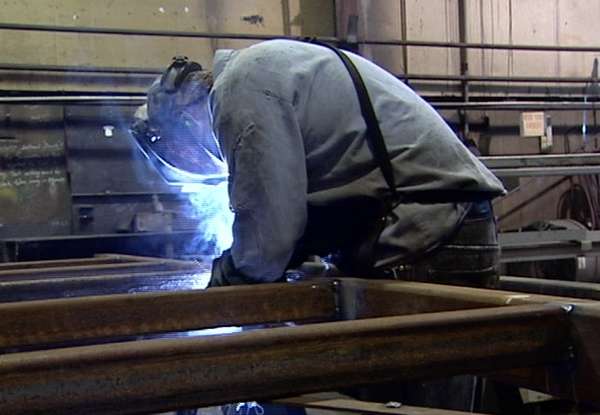 Two trees turned into a few more, then coconuts, a bridge, a full Hawaiian village out front all made of steel. "Well, it was kind of strange at first. We kind of couldn't catch his vision," Murray said.
The vision is to keep everybody working, even if it's to remodel their own building. "So, it's kind of like a controlled loss. We know we're going to take a loss. We know we're going to lose some equity," Gingras said.
He admits it's not a permanent fix, but it's his way to say "Mahalo" to those that matter most.
"In 35 years of working, I have never seen somebody like this before that stretched out his hand to help people. It's just amazing," Murray said.
The Hawaiian village is still under construction. Gingras hopes by the time they finish the remodel, the company's other projects will be back up and running.
E-mail: wjohnson@ksl.com
×
Most recent Utah stories