Estimated read time: 2-3 minutes
This archived news story is available only for your personal, non-commercial use. Information in the story may be outdated or superseded by additional information. Reading or replaying the story in its archived form does not constitute a republication of the story.
A mother cat and her kittens are doing well after someone threw the pregnant cat out a car window in Tooele.
Rescue workers say the simple act of the mother nursing her kittens is a miracle, considering what they've gone through.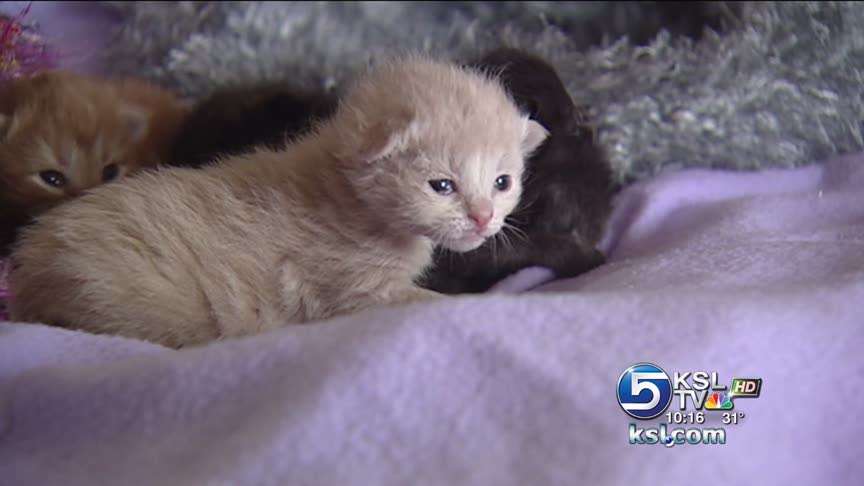 Naida Parkinson, an animal rescue volunteer, said, "No broken bones, and she was still alive, number one, and the kittens were still alive inside her, I think is an absolute miracle."
Nearly two weeks ago property manager, Martina Moulten rescued the cat off the side of SR-36 in Tooele.
"I was just incredibly angry. I was so angry, so in disbelief," Moulten said.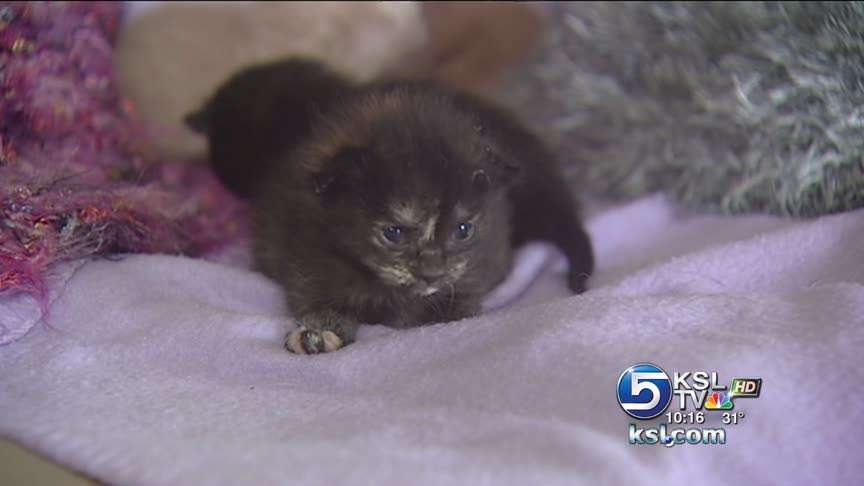 She was behind a red pickup truck, when she saw the cat thrown out of the passenger side of the truck traveling nearly 30 miles an hour. At first she thought they were throwing garbage out, but they way they threw it was strange, using two hands to push it out, so she pulled over to investigate.
"So I pulled over and found this little unconscious cat there, and I just couldn't believe it," Moulten said.
Later, she took the pregnant cat to the vet and ran into Parkinson, an animal rescue volunteer. Parkinson was appalled by the story.
She says, "That a human being can take a living, breathing creature, pregnant no less, and discard it like it was a piece of garbage."
Bindi the cat, named for a red dot on her forehead, gave birth to four healthy kittens two days later.
Laurie Lind of Tooele is now caring for the cats. She runs a foster home out of her own house. Lind is trying to increase the mother's weight, because she was starved when the incident happened. She's feeding her constantly and supplementing the food with a nutrient-rich formula.
Mike Pound of Salt Lake is taking the one male in six weeks. "The one I have right now is Ernie. He'll be Bert. So Ernie and Bert," Pound said.
Hopefully the others will be adopted as well. They'll be ready for adoption in six to eight weeks.
Tooele City police are looking for any leads. The suspect car is a new, red pickup truck with a black racing stripe and a white bumper sticker. Moulten says the driver of the truck was a male and the passenger that threw the cat out was a female.
Under Henry's law, this crime could now be prosecuted as a felony.
If you are interested in adopting the cat or a kitten, contact:
Purrfect Pawprints Cat Rescue Organization
Naida Parkinson
435.882.2667
nparkinson@juno.com E-mail: ngonzales @ksl.com
×
Most recent Utah stories