Estimated read time: 2-3 minutes
This archived news story is available only for your personal, non-commercial use. Information in the story may be outdated or superseded by additional information. Reading or replaying the story in its archived form does not constitute a republication of the story.
The complications from diabetes suffered by Utah Jazz owner Larry H. Miller have prompted a flurry of calls from people worried about similar complications.
Surgeons amputated Miller's legs just below the knees two weeks ago. Since then, people have been calling doctors with concerns about their own condition.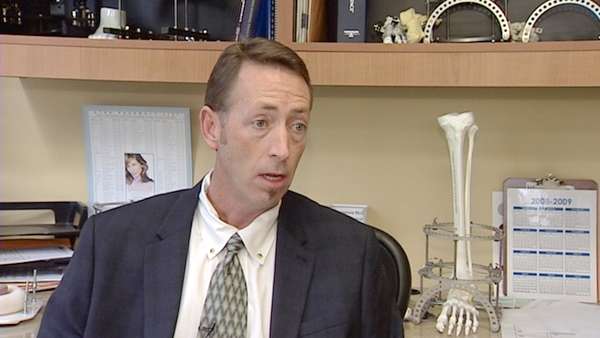 Many people have diabetes, but when someone prominent, like Miller, has both legs amputated, the impact hits hard in a different way.
Podiatrist Dr. Scott Clark's patient load has increased about six fold over the past two weeks. He says they ask, "Am I going to be at risk of losing my feet, of losing my limbs like Larry Miller did?"
It really hit home to Lynette Fisher, who narrowly escaped having a below-the-knee amputation. Her foot had deteriorated into multiple fractures and more.
"She was walking right on the middle of her foot with no sensation. She broke down and had large wounds on her foot and the side of her foot," Clark said.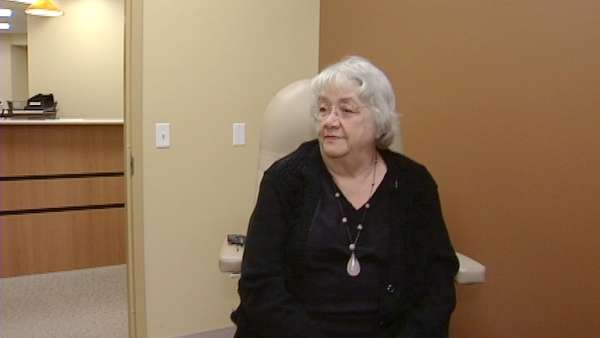 Clark's group reshaped the foot and used a fixation device to stabilize it. They also used a regenerative tissue matrix called GraftJacket to hasten the healing of her wounds. "What happens is it's basically a scaffolding for her body to grow new skin in across that," Clark said.
For people who are threshold diabetics, or who have crossed that line into Type 2 diabetes, the feet become a major concern. Some diabetics can't feel the surface tension caused by simply rubbing their foot.
"If you have a heart attack, your heart hurts and you know 'I've got to be careful of my heart.' Well, the diabetes just kind of blindly leads you along," Fisher said.
With Larry Miller's ordeal, the blindfold is off. The message about awareness and prevention is being delivered and, based on calls at Dr. Clark's clinic and others, people are listening.
For Fisher, the damage to her foot is still healing, but she's back on her feet and walking. She got aggressive treatment early, before amputation became her only option.
E-mail: eyeats@ksl.com
×
Most recent Utah stories