Estimated read time: 1-2 minutes
This archived news story is available only for your personal, non-commercial use. Information in the story may be outdated or superseded by additional information. Reading or replaying the story in its archived form does not constitute a republication of the story.
A little girl in Fruit Heights was diagnosed with liver cancer last fall. The Make-A-Wish Foundation granted her a wish, and all she wanted was to be a professional potato chip taster for a day. She got that chance today.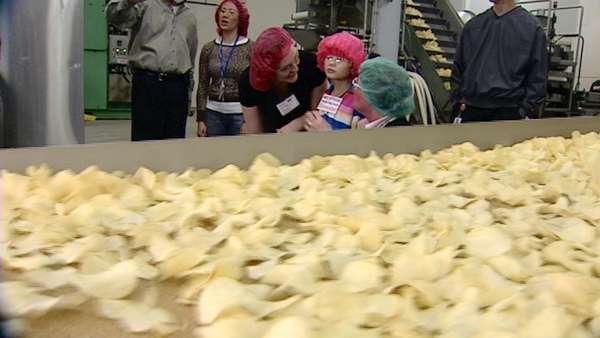 Emmalee Havertz took a tour of the Frito Lay plant in West Valley City. She says she likes chips so much, it's sometimes the only thing she can eat after chemotherapy.
"Emmalee was diagnosed with liver cancer in October," her father, Steve, explained. He says she has good days and bad days fighting that cancer. Today was definitely a good day.
"I liked seeing how they got packed," Emmalee said. "When the air is here, it closes up and stays fresh!"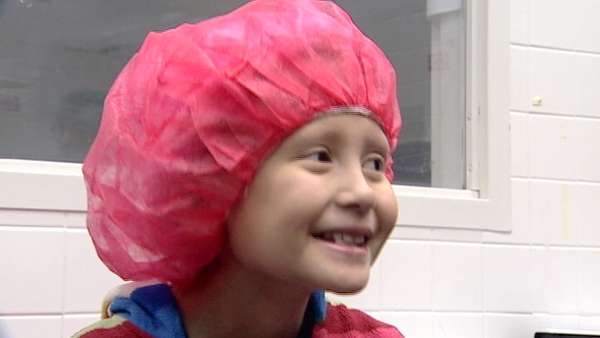 Not only did Emmalee get to see where the chips were made, she was part of the quality-control team. She helped the team rate the chips on appearance, texture and flavor.
Emmalee gave all the chips her approval because she loves every flavor: Ruffles, Cheetos, salt and vinegar. But her favorite today was the barbecue flavor.
It's a rare thing for Frito Lay to open its doors for a tour, but in Emmalee's case, the company was happy to help. "It takes all of us one step closer to the people who eat our products," said operations manager Kendall Misak.
Emmalee and her family also just got back from Disney World in January, compliments of Make-A-Wish.
E-mail: abutterfield@ksl.com
×
Related stories
Most recent Utah stories